Lockdown: 10-year old girl sells face masks on bicycle to earn a living in UP
Risking her life in order to help her family earn a living, a 10-year-old girl has been travelling on her bicycle selling masks every day in Uttar Pradesh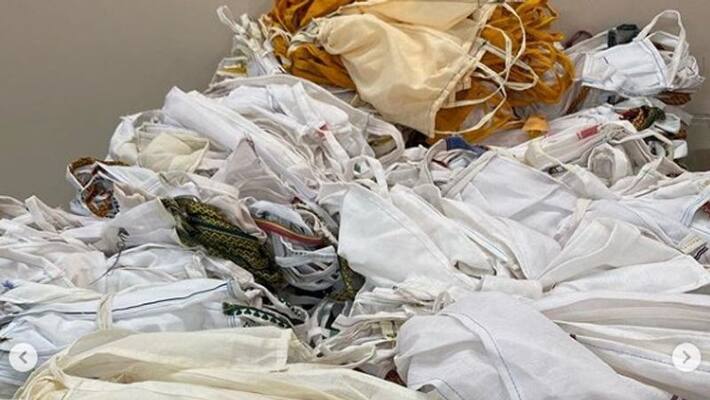 Moradabad: Wearing a little face mask herself, a 10-year-old girl, riding her bicycle, has started selling face masks around the city daily to earn a living for her family.
Her family, like many others in Moradabad, has been struggling to make ends meet during the COVID-19 lockdown.
The girl's father, Intezar Hussain, who is a tailor, said that work has come to a halt as no one turns up to have dresses stitched. As a result, the family started going through a very difficult time.
The family then began working round the clock for a week to produce face masks out of residue cloth materials and sell them to locals, police personnel, among others, on corona duty.
Hussain, who is a resident of Meena Nagar in Jayantipur under Majhola Police Station, added, "My daughter carries these masks on her bicycle daily in the morning and evening hours."
"We have been selling 15-20 face masks, sometimes at one go. People give us Rs 10 to 15 for one mask and in this way, we are able to earn around Rs 200 per day. I also ensure that my daughter wears a face mask herself when she is outdoors," Hussain stated.
During the past week, Hussain made 300 to 400 face masks and sold them in the locality and adjacent areas.
The family also makes tri-coloured face masks and locals have appreciated their efforts. "We distributed few face masks among the poor and destitute for free," Hussain added.
Welcoming the idea, residents have appreciated the family's innovative efforts. They have applauded their assistance and also praised their efforts to earn a living through hard work during a crisis.
Last Updated Apr 25, 2020, 6:26 PM IST