Kerala: Wild animal menace forces farmer to suicide in Kannur
In a tragic incident in Ayyankunnu, Kannur, a 71-year-old farmer, Mudikayam Subramanian, took his own life due to the challenges of wild animal menace, abandonment of farming land, and battling cancer.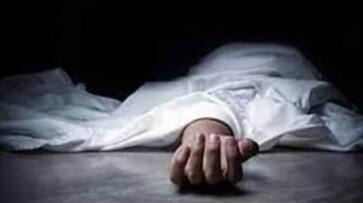 Kannur: In a tragic incident, a farmer ended his life in Ayyankunnu, Kannur on Friday (Nov 17). Mudikayam Subramanian (71), who had to give up farming due to wild animal menace decided to end his life by hanging. He was also suffering from cancer. The farmer had to abandon two acres of land due to wild animal menace. The family has been living in a rented house for two and a half years. They were also ineligible for the government's LIFE Mission program as they owned land.  Subramanian hanged himself when his wife Kanakamma went to work. He was reportedly in trouble as he was unable to use his own farming land, being homeless and suffering from cancer. 
The farmer and his family previously owned a house and two acres of land in Mudikayath of Ayyankunnu Panchayat. The source of income was from cultivation. However, as the wild animals' menace worsened, it became impossible to continue living there and had to abandon the house two and half years ago. The locals assisted them in a rented house. 
The treatment requirement resulted in a liability of around Rs 4 lakhs. All they had to rely on was the assured income of their wife and their old age pension. They owned two acres of property, thus they were ineligible for the LIFE scheme when they applied for the house. The home's owner had advised him that owing to the maintenance on the rental home where he currently resides, he would need to relocate.
The people from the area set up another house. In addition, Subramanian had a letter ready to be given to the Chief Minister and other Ministers upon their arrival at Iritty for the Nava Kerala Sadas outreach programme. The daughter's application states that the land is undeveloped and that the barrier to obtaining a house should be removed.
Last Updated Nov 17, 2023, 11:02 AM IST