Kerala: Tribal students forced to undress; 4 Palakkad hostel staffers booked
It is alleged that tribal students were forced to undress in front of other hostel students by the staff in Palakkad. The incident occurred in the pre-metric hostel in Sholayoor of Palakkad district.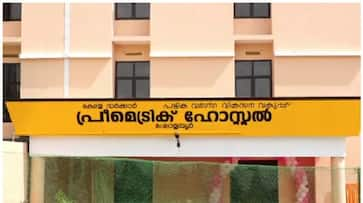 Palakkad: The Sholayoor police on Tuesday (Sep 26) booked four women in connection with a complaint that four tribal students at a hostel were made to strip in front of other hostel inmates. The incident allegedly occurred on Friday in the pre-metric hostel in Sholayoor, Palakkad. The accused have been identified as hostel staffers Athira, Kasturi, Suja and Kausalya.
Also read: Kerala: 'People welcomed Vande Bharat, not me...' Union Minister V Muraleedharan denies Congress' allegations
It is reported that a skin disease had spread within the hostel. Therefore, it was required of all hostel occupants that they only wear their own clothing and not borrow anything from others. The students' complaints state that they were compelled to remove their clothing—which they said belonged to others—in front of other students after being accused of disobeying the rule.
The students then told their parents and eventually filed a complaint with the police after becoming distressed mentally. The students' statements were recorded and an investigation is currently being conducted.
Hostel staff claimed that they had just advised the students to change clothes due to the potential for the spread of the skin disease.
 
Last Updated Sep 26, 2023, 3:52 PM IST