Kerala: Traffic restrictions on Sunday in Thiruvananthapuram due to Kovalam Marathon; Check details
There will be traffic restrictions along the National Highway 66 bypass from Kovalam to Shangumugham on Sunday from 2 a.m. to 10 a.m due to the Kovalam Marathon. Passengers are advised to take the necessary steps accordingly.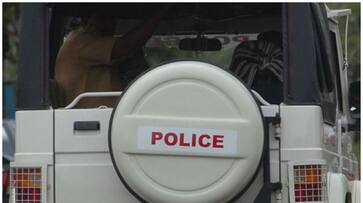 Thiruvananthapuram: Due to the Kovalam Marathon, there will be restrictions on traffic along the National Highway 66 bypass from Kovalam to Shangumugham on Sunday from 2 a.m. to 10 a.m. The Kovalam to Chakka junction and Chakka to Shangumugham bypass roads will have restrictions enforced by the city police during this time.
Also read: Kerala's second Vande Bharat Express to be flagged off on September 24; Read details
Vehicles travelling from Kovalam to Chakka will have to turn around at the Kovalam junction and continue on the parallel route. The east side lane of the bypass route will be open to vehicular traffic in both directions. It is recommended that travellers planning to go to the Thiruvananthapuram International Airport make travel arrangements well in advance, taking into account the possibility of traffic congestion while the restrictions are in place.
The public can report complaints and suggestions in this regard on phone numbers 9497930055 and 9497990005.
The Thiruvananthapuram chapter of Young Indians, a voluntary organization, is organizing the 'Kovalam Marathon', which calls out the need to protect oceans and live a healthy life. The competition has different categories like Full Marathon (42.2 km), Half Marathon (21.1 km), 10K Fun (10 km) and Fun Run (five km).
The Kovalam Marathon also holds the distinction of being the first complete marathon to be run in the state's capital that adhered to international standards. The marathon is only open to pre-registered participants. Water, electrolytes, and snacks, as well as a T-shirt and a medal for running the marathon, will be provided.
 
Last Updated Sep 23, 2023, 11:26 AM IST