Kerala to observe Milad Un-Nabi on September 28; public holiday declared
The Milad Un-Nabi was earlier slated to be observed on September 27, however, it has been postponed to September 28. The Kerala Government has declared a holiday for the same.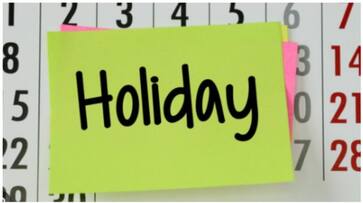 Thiruvananthapuram: The public holiday commemorating Milad Un-Nabi, known as Nabi dinam, has been moved to September 28 and the holiday had previously been declared on September 27. The Islamic community celebrates this as the Prophet Muhammad's birthday. The order indicating the change in the public holiday's date was signed by Chief Minister Pinarayi Vijayan.
Milad Un-Nabi, which commemorates the birthday anniversary of Prophet Muhammad, occurs on September 27 according to the government's schedule of holidays. However, Islamic scholars have advocated for the celebration date to be advanced in relation to the viewing of the crescent.
Indian Union Muslim League (IUML) MLA TV Ibrahim of Kondotty wrote to Chief Minister Pinarayi Vijayan asking for intervention in the situation.
A memo has also been delivered to the chief minister by the Kerala Muslim Jamath. The organization's president, Kanthapuram AP Aboobacker Musliyar, and joint secretary, Syed Ibraheemul Khaleelul Bhukhari, said that spiritual gatherings had been planned for September 28.
Muhammad, the founder of Islam, was a prominent religious, social, and political figure in the Arab world. He was a prophet who preached and validated the monotheistic teachings of Adam, Abraham, Moses, Jesus, and other prophets, in accordance with Islamic doctrine.
 
Last Updated Sep 25, 2023, 9:41 AM IST