Kerala: Thrikkakara municipality to enforce restrictions on hotels during night amid increase in sale of drugs
The Thrikkakara Municipality has decided to shut down all hotels and business establishments from 11 p.m. to 4 a.m. due to an increase in the sale of drugs in the state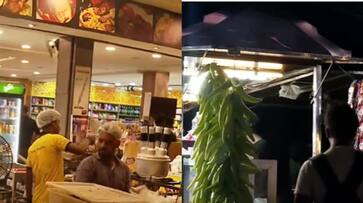 Ernakulam: The Thrikkakara Municipality has decided to shut down all hotels and business establishments from 11 p.m. to 4 a.m. The municipality informed that the new action is in the context of an increase in the sale of drugs.
The decision came after the conflicts happened in the nighttime program at Manaveeyam Veedhi in Thiruvananthapuram on Saturday. In a meeting held last day under the leadership of the municipal council, it was decided to close hotels and shops by 11 p.m. The decision was taken in a meeting attended by representatives of the hotel's merchant association, Kerala Police and excise officials. In the first phase, the restriction is for six months. The decision will be implemented after approval at the next municipal council.
The people working in the Kakkanad areas like Info Park, Smart City, and Collectorate will be affected the most. There are thousands of techies working in various organizations.  The plan is to implement the new decision by joining hands with the municipality and the police. However, a section of traders and the general public are against this.
Meanwhile, the police have identified more suspects in the conflict that took place during the Manaveeyam nightlife. The police got the information from Shiva, one of the accused who was arrested yesterday. The police said that the accused were under the influence of alcohol and assaulted others.
Meanwhile, the person in the footage of the beating yesterday has not yet been identified. The case has been taken against the accused under the bailable sections. Police have intensified their search for other accused.
Last Updated Nov 6, 2023, 1:10 PM IST