Kerala: Suicide rates increase in Palakkad over threats from microfinance groups
The number of suicide cases is increasing in Chittur, Palakkad, and surrounding areas due to threats from microfinance gangs. Around four individuals have committed suicide in the past three months.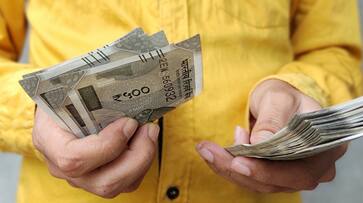 Palakkad: The number of suicide cases is increasing in Chittur and surrounding areas due to threats of microfinance gangs. Around 4 individuals committed suicide due to the menacing influence of microfinance gangs in the past 3 months. Those who do not even have a daily job fall into the trap of these groups. The interest charged by them is 24 to 30 percent. The ordinary people who borrow money for necessities are in huge debt due to this.
Read: One more person from Kerala dies in Dubai cylinder explosion; death toll rises to 3
The microfinance groups in Chittoor and neighboring areas are luring clients with enticing offers, promising swift and collateral-free access to funds. However, the darker side of these transactions emerges when repayments cease. Instead of support, borrowers face constant threats, profanity, and insults from these groups. Many of them committed suicide due to constant insults and threats.
Jayakrishnan, a construction worker and a native of Valmuti, had borrowed Rs 3 lakh from the microfinance group. He was told to pay Rs 716 per week. About half of the money has been repaid. However, the repayment stopped when he fell ill. As the repayments stopped, the microfinance team came to the house and started threatening him. Due to continuous insults and threats, Jayakrishnan committed suicide by hanging on a rope in his house. 
Valsala, a tea shop worker at Attikad, committed suicide when she failed to pay the interest amount of Rs 1000 per week. Latha, a native of Vadavannur, and Manikyan, a native of Karippode, ended their lives in a similar situation. Women are at the top of interest groups.  A group is being established with local women as members, offering both small and large loans. However, the terms are raising concerns. The interest rates range from 24 to 30 percent, and borrowers are obligated to make weekly payments. If a single payment is missed, the team will come and create issues.
Last Updated Nov 18, 2023, 2:27 PM IST