Kerala: 'No protection from party if found guilty...' CPI(M) on bribery case in Health Minister's office
CPI(M) State Secretary, M. V. Govindan, said that the authorities are taking steps to investigate the incident thoroughly. The party is working to address the situation and has emphasised a commitment to strict action if the allegations are deemed true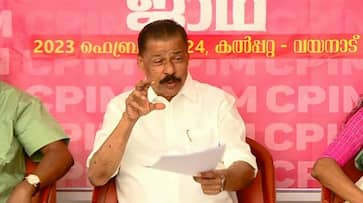 Thiruvananthapuram: An allegation of bribery has surfaced involving the personal staff of Health Minister Veena George. The complaint alleges that Akhil Mathew, her personal staff, accepted a bribe of Rs 1 lakh in exchange for facilitating a doctor's appointment. According to the complaint, a middleman was also involved in the transaction named Akhil Sajeev.
In response to the allegation CPI(M) State Secretary, M. V. Govindan, said that the authorities are taking steps to investigate the incident thoroughly. The party is working to address the situation and has emphasised a commitment to strict action if the allegations are deemed true. He also made it clear that no one would receive protection from within the party if found guilty. The investigation is ongoing, and the truth will be determined through this process.
The complaint was filed by Haridasan, a resident of Malappuram.
Further complaint against Akhil Sajeev, who the complainant said acted as an intermediary in the case of bribery allegations against the Health Minister's personal staff. Lawyer Srikanth revealed that his wife was offered a job in NORKA Roots and extorted Rs 5 lakh. The lawyer said that he extorted the money saying that he was related to the Chief Minister's office. Later CPM intervened and returned the money and Srikanth stated that CPM took action against Akhil following his complaint.
The complaint was received on September 13. After examining the facts, it was determined that Akhil Mathew was not involved, and the allegation was baseless. The complaint was forwarded to the police, and the Chief Minister's office was informed on September 20.
The police were directed to investigate if there was an attempt to falsely implicate the staff member. The personnel staff member has also lodged a complaint with the police.
Last Updated Sep 28, 2023, 2:13 PM IST