Kerala News Highlights: Kerala govt announces Rs 10 lakh financial aid to Aluva family
Kerala News HIGHLIGHTS: On July 28, Asfaq Alam kidnapped the five-year-old girl from her home in Choornikara's Garage Junction. He led the victim to an area behind the Aluva market that was used as a waste dump, where she was raped and killed.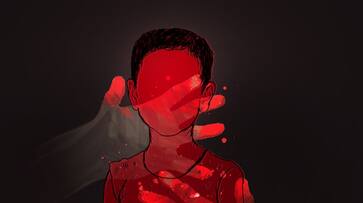 4.00 PM: Kerala High Court grants anticipatory bail absolute to Congress MP K Sudhakaran, DIG S Surendran in Monson Mavunkal case
---
3.00 PM: Dr. Vandana Das awarded MBBS degree posthumously
Kerala University of Health Sciences awarded an MBBS degree to Dr Vandana Das posthumously. The award was received by Vandana's father K G Mohandas and mother Vasanthakumari at a convocation ceremony held in Thrissur. With tearful eyes, they were seen receiving the certificate from the Chancellor and Kerala Governor Arif Mohammed Khan.
---
2.40 PM: Kerala govt announces Rs 10 lakh financial aid to Aluva family
The state government has sanctioned financial assistance of Rs 10 lakh to the family of a five-year-old child killed in Aluva. The decision was taken in the cabinet meeting on Wednesday. An amount of Rs.1 lakh was earlier sanctioned as emergency assistance. The remaining nine lakhs will be given to the family.
---
12.30 PM:  Life Mission: SC grants interim bail to M Sivasankar on medical grounds for 2 months
Read more: Life Mission case: SC grants interim bail to M Sivasankar on medical grounds for two months
---
12.20 PM: 20 students infected with typhoid in 4 days in Munnar; MRS school closed
A total of 20 students of MRS school in Munnar were infected by Typhoid in 4 days following which the school was shut to contain the disease. 14 children in the school hostel were diagnosed with the disease during an examination conducted by the health department. Six of them returned home while eight students have been shifted to special isolation in the hostel. 
---
10.30 AM: Man flashes in Coimbatore-Mangalore Intercity Express; arrested
A man identified as George Joseph was arrested for flashing inside Coimbatore-Mangalore Intercity Express on Tuesday morning. The complaint was raised by a woman who was travelling from Shoranur to Kasaragod. She stated that he started flashing sitting opposite to her. When the woman informed her fellow passengers, George tried to get up and leave but was caught and handed over to the security personnel.
---
9.35 AM: NSS to begin 'Namajapa' procession as protest against Kerala Speaker AN Shamseer
The Nair Service Society will shortly begin a 'Namajapa' procession from Palayam Ganapathi temple to Pazhavangadi temple in Thiruvananthapuram as a mark of protest against Speaker AN Shamseer's controversial remark. 
---
9.10 AM: 20 stray dogs killed in Tvm airport; probe ordered
In an appalling incident, over 20 stray dogs were allegedly killed by the authorities of the Thiruvananthapuram International Airport premises and buried in a piece of plot they own. Animal Husbandry Minister J Chinchurani inspected the spot on Tuesday and said that a report will be submitted to the Chief Minister. It is suspected that the dogs were poisoned and the government authorities are waiting for the postmortem report.
---
8.52 AM: Speaker's controversial remark: NSS will back RSS, BJP to protect faith, says G Sukumaran Nair
NSS General Secretary Sukumaran Nair lashed out at Speaker AN Shamseer for his remark on Lord Ganesha. He said that he will stand with the RSS and the BJP in protecting the Hindu faith. 
---
8.40 AM: Man missing case: Noushad files complaint against wife Afsana over physical assault 
Noushad lodged a complaint with the Adoor police against his wife Afsana for brutally assaulting him. Noushad stated that Afsana and her friends viciously attacked and beat him up and that led him to leave his house. Noushad told Asianet News that Afsana's allegation that he abused children is also false. 
---
8.27 AM: Speaker's controversial remark: NSS to observe 'Faith Protection Day' today
The Nair Service Society will hold a protest akin to the Sabarimala protest on Tuesday against Assembly Speaker A N Shamseer over his controversial remarks on the Hindu deity Lord Ganesha. The community will also observe this day as Faith Protection Day and has directed devotees to give offerings at the Ganesha Temple.
Last Updated Aug 2, 2023, 5:20 PM IST