Kerala News Highlights: Woman journo files case against Suresh Gopi over misbehaviour
Kerala News LIVE: Woman journo files case against Suresh Gopi over misbehaviour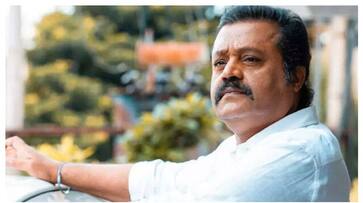 4:36 PM: Woman journo files case against Suresh Gopi over misbehaviour
The woman journalist has filed complaint against actor-politician Suresh Gopi over misbehaviour during a press conference in Kozhikode on Friday. The woman has filed complaint with Kozhikode City Police Commissioner over the incident. The case was also filed with the Kerala Women's Commission over the incident.  The public hearing will be held at Kottayam on October 31
---
4:00 PM: Private boat destroyed by falling tree in Alappuzha
A tree fell over a private boat in Vada Canal near the boat jetty and was completely destroyed.  A major disaster was avoided as the tree fell after a passenger boat passed by. The fallen tree blocked the canal and stopped water traffic for about an hour and a half. The fire department arrived and removed the tree.
---
3:22 PM: Rhinoceros beetle found in 8-month-old baby's throat in Kannur
 A rhinoceros beetle got stuck inside the throat of an eight-month-old baby in Thalassery. The beetle was found in the baby's throat during an examination conducted at Indira Gandhi Cooperative Hospital in Thalassery. The doctors immediately took out the beetle and saved the baby's life.
---
2:56 PM: 9th class student dies of drowning in pond
A 9th class student died of drowning at a pond in Kollam. The deceased has been identified as Abhinand. The accident occurred when he went to bathe with his friends in the pool near his school. 
---
2:46 PM: Helicopter inspection on maoist region in Attappadi
The police carried out an aerial surveillance operation in Attapadi to assess the presence of Maoists. The operation was led by the Deputy Superintendent of Police (DY.SP) from Agali, and it involved the participation of anti-Naxal forces. A helicopter hired by the government was used for the surveillance flight.
---
2:09 PM: Health minister orders probe over alleged eviction of schoolgirl from private bus in Thrissur
Kerala Health Minister Veena George has ordered a detailed investigation into the alleged eviction of a schoolgirl from a private bus in Thrissur. The minister was directed to take legal action if found to be true.
---
1:24 PM: Private bus owners to go on strike on October 31
Private bus operators in Kerala plan to go on strike on October 31 to request an adjustment in student concession rates. If their demands are not addressed, they have warned that they will begin an indefinite strike commencing on November 21.
---
12:50 PM: Doctors and paramedical staff shortage in Alappuzha medical college
Alappuzha Medical College is facing shortage of adequate doctors and paramedical staff. More than half of the vacancies for assistant professors are unfilled in many departments, which puts huge work pressure on the doctors.
---
12:20 PM: Medical negligence case: 4 medical workers likely to face prosecution
Four medical workers are likely to face legal prosecution over the medical negligence case in 2017.  The Kozhikode City Police Commissioner has submitted an application to  the Director General of Police (DGP) for permission to legally prosecute four medical workers who are likely responsible for the negligence. Government approval is required for prosecution proceedings
---
11:43 AM: Unknown group attacks house and vehicles in Thrissur
An unknown gang broke the window glass of a house and three vehicles in Kunnamkulam, Thrissur. The attack took place at the house of Vijayakumar, a native of Kanipayyur, at around 3 a.m. By the time the family came down to look, the assailants had run away. During further inspection, it was found that the window of the car parked in front of Jayan's house had been smashed. The seat of Vishnu's autorickshaw was also punctured. The scooter owned by Jishnu was smashed during the attack.
---
11:18 AM: CPM state secretariat member T. P. Ramakrishnan against Suresh Gopi on journalist issue
CPM state secretariat member T. P. Ramakrishnan, MLA, demanded that Suresh Gopi apologise to society and the media following the incident. The member also stated that Suresh Gopi's actions do not deserve any kind of justification.
---
10:54 AM: One injured as car hits bike in Kozhikode
Another accident happened on Kozhikode Edavanna Koilandy State Highway when the car hit the bike while overtaking the vehicle coming from Areekode. The biker injured in the accident is being treated at the hospital.
---
10:37 AM: Young woman found dead near roadside in Kollam
A young woman was found dead near roadside at Perayam in Kollam on Friday. The deceased has been identified as Santa Alia Surya. She was 24 year old. A pedestrian informed the police after finding the body near Arattuchira Foundation road on Friday.
---
10:00 AM: Malayalam actor and politician Suresh Gopi apologises to woman journalist  after controversy
Malayalam actor and politician Suresh Gopi apologizes on misbehavior with a woman journalist during a press conference on Kozhikode. Suresh Gopi responded to Asianet News that he did not touch the journalist's shoulder with any malicious intent and that he only had paternal love for them. Suresh Gopi has apologised to the journalist through a Facebook note.
---
9:40 AM: Encroachment drive starts again in Munnar
The eviction drive started again in Idukki on Saturday. The evacuation took place near the Chinnakal cement bridge. Jose Joseph, a resident of Adimali who was in possession of the land, was given a notice to vacate the house. He was told to evacuate the  place where he was cultivating cardamom.
---
9:20 AM: KUWJ demands Suresh Gopi's apology on misbehaviour with woman journalist
The Kerala Union of Working Journalists demanded an apology from Malayalam actor and politician Suresh Gopi for misbehaving with a woman journalist during a press meeting in Kozhikode on Friday. They also said that other legal measures would also be taken against this.
---
8:50 AM: Husband arrested for assaulting wife in Kozhikode
A husband was arrested for allegedly brutally assaulting his wife in Kozhikode. The accused has been identified as Shahal Jawad. His wife, Fasna, suffered injuries to her head and face during the assault. The Mukkom police have arrested and started investigation into this
 
---
8:23 AM:  Heavy rainfall with thunder will continue in the state today; yellow alert in 8 districts
The India Meteorological Department (IMD) has predicted heavy rainfall in the state today. A yellow alert has been issued in 8 districts, including Kollam, Pathanamthitta, Alappuzha, Kottayam, Idukki, Ernakulam, Wayanad, and Kozhikode districts, today.
 
Last Updated Oct 28, 2023, 4:49 PM IST