Kerala: Milk, bread supply disrupted at Thiruvananthapuram Medical College due to financial crisis
The Thiruvananthapuram Medical College Hospital has faced a disruption in its supply of milk and bread to patients due to an ongoing financial crisis. The milk supply, provided by Milma, was suspended when outstanding dues of Rs 15 lakh remained unpaid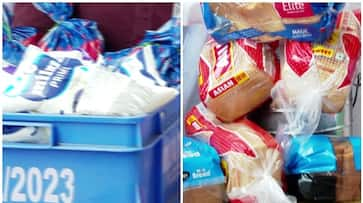 Thiruvananthapuram: The Thiruvananthapuram Medical College Hospital has faced a disruption in its supply of milk and bread to patients due to an ongoing financial crisis. The milk supply, provided by Milma, was suspended when outstanding dues of Rs 15 lakh remained unpaid. As a part of this crisis, the Congress Party has distributed milk and bread to patients as a form of protest.
Patients undergoing treatment at the medical college hospital were receiving half a litre of milk and five pieces of bread daily as part of their diet. However, the supply had been facing difficulties for some time, ultimately leading to a complete halt. Initially, the distribution of bread ceased, followed by the suspension of the milk supply. Milma disclosed that outstanding dues from May amounted to Rs 15 lakh, while an additional Rs 50 lakh were owed to a private company responsible for bread supply. This problem of supplies has posed challenges for patients.
As of now, the only source of support for patients is packaged milk distributed by voluntary organizations. To draw attention to the issue, the Congress Party took the initiative to distribute milk and bread as a protest. Concerns have arisen that if the financial crisis persists, other hospitals may also experience disruptions in essential supplies.
Meanwhile, the Health Department has forwarded the matter to the Finance Department, seeking approval for the release of funds allocated in the plan. The Health Minister's office has assured that the required funds will be sanctioned promptly to clear the pending dues and will provide food and relief to the patients.
Last Updated Sep 21, 2023, 4:36 PM IST