Kerala: Man who went missing in Kochi found murdered in Goa; 3 arrested
Jeff John Louis, a native of Kochi who was reported missing in November 2021, was confirmed as murdered in Goa. Three individuals were taken into custody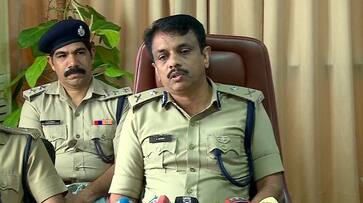 Kochi: The Kochi police have made a breakthrough in a missing person case dating back two years. Jeff John Louis, a native of Kochi who was reported missing in November 2021, was confirmed as murdered in Goa. Three individuals were taken into custody, and they admitted their involvement in the crime. Kochi Commissioner E. Akbar revealed this information during a press conference.
The suspects involved in the case, identified as Anil Chacko, Stephen, and Vishnu, were taken into custody. The case records have been updated accordingly. Commissioner Akbar emphasised that this case was related to a homicide, and the investigation is ongoing.
Ernakulam: Police intensify investigation into couple's suicide
In the case of a couple committing suicide in Ernakulam, the police have intensified their investigation team to find an online loan app. Ernakulam Rural SP told Asianet News that the police collected the details of the bank transactions of Shilpa, who committed suicide, and the messages she received from the app is also being investigated. 
The central aspect of the investigation revolves around the online loan app connected to the incident where Nijo and his family tragically took their own lives due to financial distress in Kadamakkudi. However, the police have yet to ascertain the specific app from which the loan was procured. These loan transactions were conducted using Shilpa's mobile phone, and messages were sent to this device. Both Shilpa's and her husband's phones were sent to forensic team for thorough examination.
Shilpa's account is in the Federal Bank branch at Koonammavu. The police has collected the details of the money coming into this account. Currently, the case is charged with murder. If the details of the app are available, they will also be implicated in the investigation. Even after the suicide of a family of four, threatening messages are being sent to the phones of the relatives. The brother has also complained about receiving messages with a morphed photo of Shilpa.
Last Updated Sep 16, 2023, 1:24 PM IST