Kerala man kills wife with cobra: Fear of having to return dowry prompted Sooraj to murder Uthra
The fear of having to return dowry had reportedly prompted Sooraj to kill his 25-year-old wife Uthra at her home at Anchal in Kollam district on May 7.
Kollam: Sooraj, the main accused in the case of the murder of a woman using a snake, revealed to police that he killed his wife in the fear of having to return the dowry. 27-year-old Sooraj had accepted 96 sovereigns of gold, Rs 5 lakh in cash, a car and a Rs 3.25 lakh worth pick up van as dowry.
Also read: Kerala man kills wife with cobra
Sooraj and 25-year-old Uthra married on March 26, 2018. Within three months of their marriage, it is alleged, Sooraj had started to physically and mentally abuse his wife.
According to reports, after the wedding, Sooraj demanded more money from Uthra's family and this led to many conflicts between the two families.
The divorce petition:
After Uthra's family became aware that their daughter was abused by her husband, they were about to file a divorce. Uthra's father and cousin went to Sooraj's house and said that they are taking Uthra back home and will file a divorce.
Sooraj didn't agree to a divorce as he feared that he would have to return the dowry which was given to him at the time of their wedding.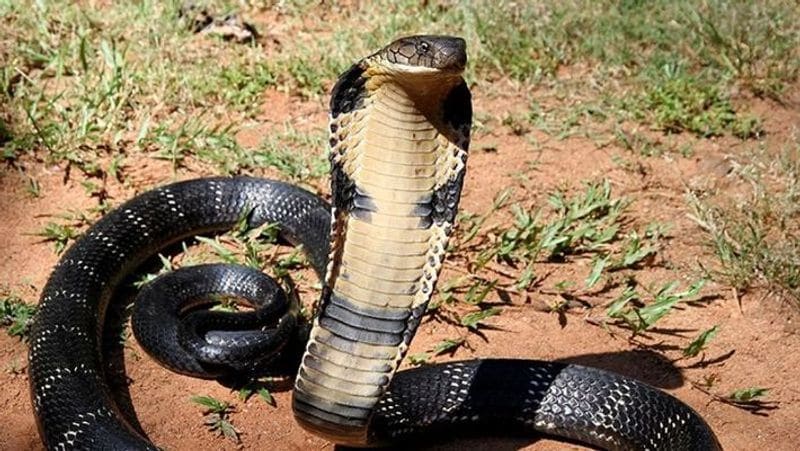 The murder:
On May 7, Uthra died of snakebite at her house in Kollam. After 4 hours of police questioning, Uthra's husband Sooraj confessed to killing his wife using a cobra. It is also reported that Sooraj bought two snakes for Rs 10,000 to kill his wife.
Sooraj on March 2 tried killing Uthra at his house using another snake, but his attempt failed.
Online lessons:
A Crime Branch probe revealed that Sooraj had prior experience handling snakes and had researched the topic on YouTube several times in the past three months.
Two of his accomplices have also been detained by police.
Last Updated May 27, 2020, 2:32 PM IST