Kerala lockdown: Liquor shops to open, SSLC exams postponed
The Central government has asked for schools and colleges to remain closed during the fourth phase of lockdown. So, the Kerala government has decided to postpone the exams.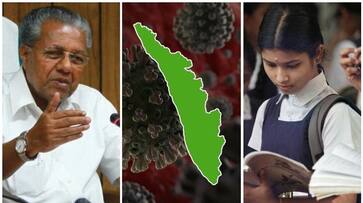 Thiruvananthapuram: Kerala has finalised the guidelines for the fourth phase of lockdown in the state. 
The government has decided that liquor shops in the state can be reopened from Wednesday. BEVCO outlets will be also opened. Parcel counters in bars will open from the same day. Meanwhile, token to buy liquor will be issued through mobile applications. 
Barber shops to open for haircuts:
The government said that barber shops can be opened only for a haircut. However, beauty parlours are not allowed to open. 
Exams postponed:
The SSLC, Plus One and Plus Two examinations have been postponed. As the Central government has asked schools to remain shut during the fourth phase of lockdown, the state government decided to postpone the exams. 
Earlier, the government published a detailed schedule of the pending SSLC, HSE and VHSE examinations.   The government had decided to conduct examinations with social distancing norms and with enough safety precautions. Before the examinations commence, school premises and classrooms will be cleaned and disinfected.  
Inter state passes:
Only with inter state passes, an individual can travel from one state to another. 
14 new coronavirus cases were reported on May 18 in Kerala, according to data released by the ministry of health and family welfare. This brings the total reported cases of coronavirus in Kerala to 601. Among the total people infected as on date, 497 have recovered and 4 have passed away.
 
Last Updated May 18, 2020, 12:58 PM IST