Kerala Human Sacrifice Cases: Accused No 1 Shafi a sexual pervert and main conspirator, says police
Kochi City Police Commissioner CH Nagaraju said that Mohammad Shafi is the main conspirator in both cases. Here are some key points he made during the media briefing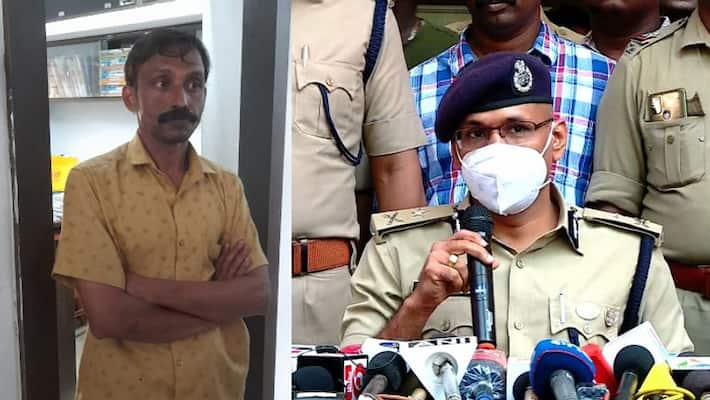 The Kerala Police on Wednesday briefed the media persons about the ongoing investigation into the human sacrifice cases in the Pathanamthitta district's Elanthoor area. Kochi City Police Commissioner CH Nagaraju said that Mohammad Shafi is the main conspirator in both cases. Here are some key points he made during the media briefing:
Also Read: Kerala human sacrifices: Couple butchered victim into 56 pieces; more details emerge
* "Shafi is a sexual pervert; he derives sadistic pleasure by inflicting harm. He trapped Bhagval Singh and his wife and convinced them to go ahead with the human sacrifice. The family was absolutely convinced by his story."
* "The fake Facebook profile created by Shafi said, 'if you have any financial woes, contact me'. Social media is like a double-edged weapon. The Ayurvedic healer and his wife were vulnerable; Shafi tapped into that. They have confessed, but it is unclear whether they feel any remorse."
* "Facebook analysis is underway. They have been in touch on the platform since 2019. They held detailed discussions over Facebook. Bhagval fell for 'Sridevi' (fake Facebook profile) words. There is open source information available for black magic and human sacrifice."
* "There is information that they consumed the flesh of their victims as per directions from Shafi. Evidence related to the same being collected."
* "Shafi selected his target. He used their irrational belief and convinced them to perform a human sacrifice for prosperity. The investigation is underway into the nature of financial troubles faced by Bhagval Singh and Laila."
* "Shafi is educated till the sixth standard. His criminal history has been established. He is the main conspirator in the case. He knows his targets. His sexual perversion saw him target certain pleasure points in the victims. He used the dire financial situation of the two victims -- Padmam and Rosly -- to lure them to their deaths."
* "Kaladi case and Kadavantra case will be investigated together. The body was buried in four pits. The murders happened in the evening. The bodies were buried post-midnight, and they were not disposed of as corpses but rather as portions."
* "All three arrested persons -- Shafi, Bhagval and Laila -- were present at the time of the murders and took part in the crimes. The Kadavanthara crime involved strangulation before being butchered. In Kaladi, the victim was murdered on the cot; there was no strangulation." 
Also Read: Kerala human sacrifice case: Victims were tied to the bed, beheaded, butchered and buried
Last Updated Oct 12, 2022, 2:05 PM IST