Kerala: After 60 gold smuggling trips via Karipur airport, top officials caught
A group of top officials were caught smuggling gold at the Karipur airport by a team led by Malappuram SP Sujith Das. According to reports, the top officials have smuggled gold 60 times through the airport.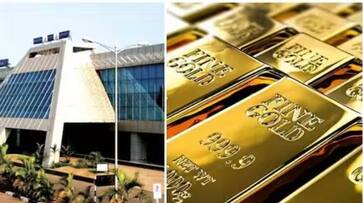 Kozhikode: A group of top officials was found involved in gold smuggling at Karipur airport. According to reports, the CISF Assistant Commandant and customs officer are also in the smuggling group. The police received evidence that this gang smuggled gold at least 60 times through Karipur Airport in Kozhikode. The gold smuggling was coordinated by Commandant Naveen. The police have also received information about the Customs Officer who worked with him.
A group of gold smugglers were apprehended by Malappuram SP Sujith Das. A list of the customs officers' shift schedules was given to the police by the smugglers.
The crucial information was received from Sharaf Ali, a baggage handler at the airport, and Faisal, a native of Kondotty, who had come to receive the gold. According to the police, Closed User Group (CUG) mobile SIMs were also used by officials and traffickers. The group of accused smuggled the gold for Rafeeq, a resident of Koduvalli, Kozhikode. Rafeeq's numerous transactions with top officials have been recorded.
 
Last Updated Oct 10, 2023, 9:58 AM IST