Karnataka sees biggest single-day spike with 127 COVID-19 cases
With the new cases, the tally of positive cases has risen to 1,373 even as the state is returning to normalcy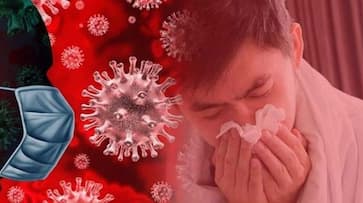 Bengaluru: Karnataka on Tuesday recorded a whopping 127 COVID-19 positive cases amid concerns over the spread of the virus in the state.
The COVID-19 tally in Karnataka saw an addition from between 5.00 pm yesterday and 12.00 pm today (May 19).
Total confirmed cases in the state have reached 1,373, including 802 active cases, 530 recoveries. The death toll increased to 41 out of which one is due to a 'non-COVID-19' cause.
The 127 COVID-19 cases were reported in Karnataka from 5 pm yesterday till 12 pm today. A total number of cases in the state is now at 1373, including 802 active cases, 530 discharged and 41 deaths (1 due to 'non-COVID' cause)," State Health Department was quoted as saying by ANI.
Three deaths were reported in a single day.
While the state is returning to normalcy with exercising social distancing norms and hygiene, the deadly virus is going on a rampage with each passing day.
The Karnataka government has allowed shops and parks to open, while buses, taxis and autos will resume operations. However, a complete curfew has been imposed on Sundays. Strict lockdown measures in containment zones are in place and economic activities have been permitted in other areas.
Last Updated May 19, 2020, 2:29 PM IST