Karnataka: Protesting parents lock BYJUS tuition centre in Hubballi, claim mental harassment
Parents in Hubballi's Vidya Nagar lock BYJUS Tuition Center in protest, demanding a refund of tuition fees for their daughter, alleging mental harassment. BYJUS staff vacate the premises, leaving the parents frustrated. They've filed a complaint with the police, seeking legal action against BYJUS for alleged cheating and financial distress.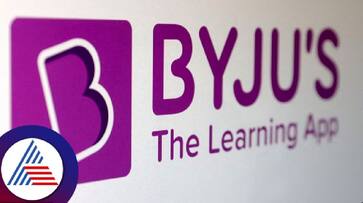 In a recent incident in Vidya Nagar, Hubballi, parents of a female student who claimed to have suffered mental harassment at the prestigious BYJUS Tuition Center took matters into their own hands. They locked the BYJUS office in protest, seeking a refund of their tuition fees.
The parents of Thikshana Naikkar, a student who enrolled at BYJUS in Vidyanagar 10 months ago, have alleged that they faced undue stress and harassment from the institution. After Thikshana secured admission elsewhere and the parents decided to cancel her BYJUS enrollment, they encountered difficulties in retrieving the money they had invested in her education. They assert that BYJUS had taken a bank loan of Rs 84,000 for Thikshana's coaching, which compounded their financial woes.

Ed-tech giant Byjus vacates Bengaluru offices amidst crisis and cost-cutting measures
The parents have been trying to recover the Rs 21,000 they paid for Thikshana's admission to BYJUS, but BYJUS office staff have not complied with their request for eight months. Their persistence in seeking a refund has taken a toll on their credit score with the bank, specifically their CIBIL score, which has been adversely affected by BYJUS's non-repayment of the loan. As a result, the parents find themselves unable to secure a loan elsewhere.
With their frustration, the parents decided to take matters into their own hands. In an act of protest, they locked the BYJUS office. In response, BYJUS staff vacated the premises and fled, leaving the parents empty-handed. Frustrated by their alleged mistreatment, the parents of the student have filed a complaint with the Vidyanagar police station. They are seeking legal action against BYJUS, whom they accuse of cheating and causing them financial and emotional distress.
Last Updated Oct 31, 2023, 2:59 PM IST