Karnataka MLA Tanveer Sait's voice to recover in 2-3 months
Congress MLA Tanveer Sait who was brutally attacked on the neck, identified his attacker in Mysuru Central Prison on Thursday. Listening to his changed voice, many of his supporters cried and wished for his speedy recovery.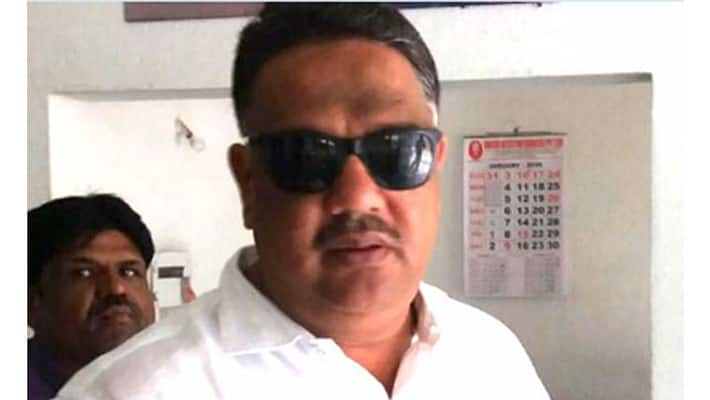 Mysuru: Narsimharaja constituency MLA Tanveer Sait returned to Mysuru, Karnataka, on Thursday (December 8) to identify his attacker who is stationed at Mysuru Central Jail on Ashoka Road. Sait was resting in Dubai after the treatment following a brutal attack.
"Due to the love of my elders, efforts of doctors, blessings of well-wishers and people, I have got a rebirth. Wounds of the attack are healing. I need 2-3 months to get my voice back. Public representatives are scared. People have blessed me. It is my duty to serve them. As long as they bless me, I will serve them," Tanveer Sait said.
Sait supporters were devastated as soon as they heard his voice and many cried listening to his changed voice in front of the Mysuru Central Prison. Later, supporters and followers raised slogans and hailed Sait.
Though Sait was unable to speak much, he thanked his followers and supporters. Thousands of fans gathered outside the central prison when he came out after identifying the attacker. Police tried hard to control the mob and took Sait home amid tight security.
Tanveer Sait was accompanied by his friend Mohammed Imtiyaz who was with him when the former was brutally attacked.
The brutal attack on the neck has injured the Congress legislator's vocal cord.
Sait was seen in public for the first time since the brutal attack. His followers and supporters were upset that his voice has taken a beating post the attack.
Last Updated Jan 9, 2020, 8:03 PM IST