Karnataka govt suspends two forest officials for wearing tiger claw pendant
Karnataka Minister Ishwar Khandre suspends forest officers seen wearing tiger claws after a news report highlights the issue. The decision follows a complaint against Deputy Range Forest Officer (DRFO) Darshan and is met with accusations of religious bias. The move sparks debate in the political landscape, emphasizing the need for impartiality.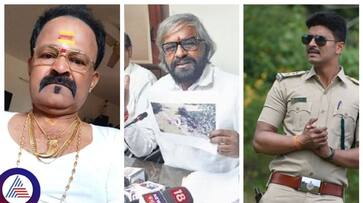 Karnataka Minister Ishwar Khandre has ordered the suspension of forest officers who were seen wearing tiger claws post a news report. The decision came after the report highlighted the issue and emphasized the need for justice within the forest department and for the public.
Furthermore, Minister Ishwar Khandre, upon learning of the two forest officers involved, instructed the Principal Chief Conservator of Forests (PCCF) in front of the camera to suspend the forest officials wearing tiger claw pendants.

Tiger claw pendant row in Karnataka sparks concern over wildlife treasures in Malenadu
The complaint against Deputy Range Forest Officer (DRFO) Darshan, one of the officers wearing tiger claws, led to this action. Chikkaballapur Range Forest Officer (RFO) Muniraj also reported the matter to the forest department, prompting the PCCF, Pushkar Kumar, to initiate suspension proceedings. Minister Khandre made the decision to suspend DRFO Darshan after he did not attend a hearing. 

Tiger claw pendant row: Karnataka govt mulls granting final opportunity to return wildlife products
In response to allegations by Arvind Bellad that he was being unfairly targeted due to his religious background, Forest Minister Ishwar Khandre's statement came as a surprise. Arvind Bellad had been regarded as a knowledgeable politician, and his accusation of bringing politics into the matter raised concerns. 
The minister's statement was seen as contributing to the divisive political climate in the state, which focuses on caste, religion, and conflict. Arvind Bellad condemned this approach, emphasizing that the issue should not be associated with caste or religion and that the government should treat everyone equally.
Last Updated Oct 27, 2023, 1:49 PM IST