Karnataka: Dasara festivities to be simple, says minister K Sudhakar
Medical Education Minister K Sudhakar has stated that Dasara festivities will be simple in Karnataka, to avoid the mistake Kerala made by easing down COVID-19 restrictions to celebrate Onam.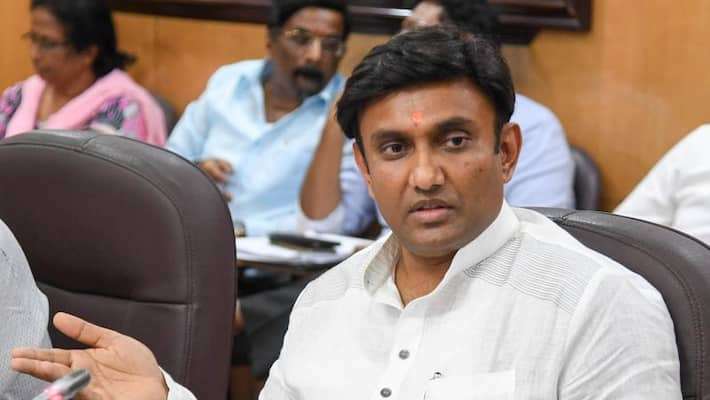 Mysuru: With the number of COVID-19 positive cases rising by the day in the District, Medical Education Minister K Sudhakar held a COVID-19 review meeting at Mysuru on October 5.  
Seeking to know the precautionary and safety measures that will be taken for Dasara, Dr Sudhakar mentioned to the authorities that while celebrating the 10-day annual Dasara festival, they must keep in mind that the situation of Kerala does not repeat here.
Kerala witnessed a sudden spurt of the virus following relaxation of COVID-19 norms during Onam in which many people took part.
With mortality rate higher in the district, the Minister directed the authorities for stricter enforcement of penalty rules to make sure that all people compulsorily wear face masks when they come out in public.
Also read: Karnataka education minister Suresh Kumar tests positive for COVID-19
Noting that COVID-19 death rate in Mysuru is 1.9 percent, which is significantly higher than 1.5 percent elsewhere in the State and 1.6 percent in the country, he directed the officials to form a centralised nodal system.
The nodal system will involve responsible citizens and volunteers, for tracking those under home isolation and home quarantine, especially when the district has witnessed 11 deaths among those under home quarantine.
Last Updated Oct 6, 2020, 10:01 AM IST