Karnataka CM likely to decide on extending lockdown to other districts
With officials and experts divided on the plan on extending the lockdown to the rest of the state, Karnataka chief minister Yediyurappa will talk to deputy commissioners of all 30 districts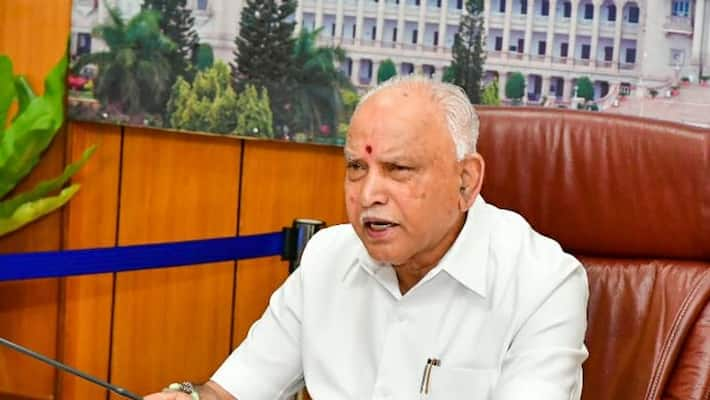 Bengaluru: Karnataka chief minister BS Yediyurappa is under pressure to extend the lockdown to the rest of the state as the number of COVID-19 positive cases is set to breach the 40,000 mark in a day or two.
Guidelines for the lockdown announced in Bengaluru urban and rural districts are yet to be issued.
Yediyurappa will hold a video conference with deputy commissioners (DCs) from all districts on Monday (July 13), following which the government will decide whether to extend the lockdown to other districts.
Speaking to reporters after a meeting, revenue minister R Ashok said that the meeting also discussed proposals to set up PPE kit factories and other medical industries.
"Tomorrow, CM will chair a meeting with DCs from all districts. Based on the case load and inputs from DCs, CM will direct whether to implement the lockdown in a particular district or not," he said.
The government is likely to decide on relaxing or extending the lockdown in Bengaluru beyond July 22 depending on the outcome of the week-long curbs.
Meanwhile, ahead of the seven-day complete lockdown announced in Bengaluru urban and rural districts, Karnataka health commissioner Pankaj Kumar Pandey said that the same would help trace the source of infection.
"Lockdown can relatively contain the peak and bend the curve, allowing us to trace the source of infection. Lockdown mitigates the demand on healthcare, reducing the likely options and mediums for the virus to spread," he said.
Bengaluru is the ground zero of COVID infections in Karnataka, accounting for 61% of all active cases in the state.
Yediyurappa on Sunday (July 12) held a meeting with revenue minister R Ashoka, Bruhat Bengaluru Mahanagara Palike (BBMP) commissioner Anil Kumar and other officials in view of COVID-19 pandemic.
Last Updated Jul 13, 2020, 12:24 PM IST