Karnataka Cabinet expansion: No difference of opinions among BJP leaders, says MP Renukacharya
We are not disheartened with the Cabinet expansion and we have no difference of opinions within us. We will express our views when the opportunity arises, said political secretary to Karnataka CM MP Renukacharya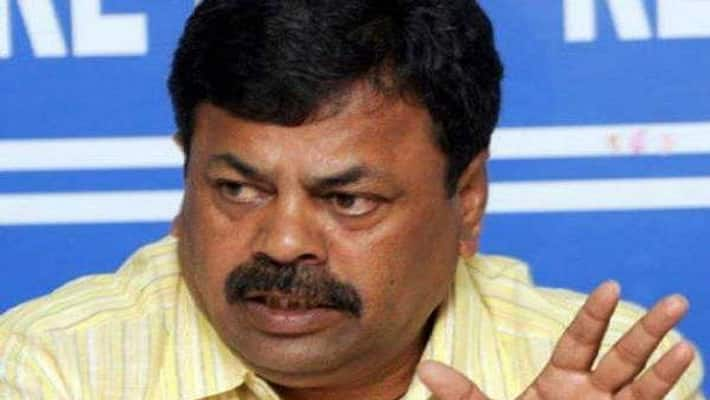 Bengaluru: Speculations are rife that Umesh Katti, who has been lobbying for a ministerial post, was left in the lurch with Karnataka chief minister BS Yediyurappa not inducting him into the Cabinet.
Other BJP leaders too are of the same opinion, but have been silenced by the high command for now.
BJP leaders from the Kalyana Karnataka (Hyderabad-Karnataka) region had held a meeting with CM Yediyurappa in Bengaluru on Monday to assert their right for a fair representation in the Cabinet. Shorapur MLA Narasimha Nayak (Raju Gowda) and political secretary to CM MP Renukacharya held closed door talks with Yediyurappa and objected to the proposed inclusion of CP Yogeshwar into the ministry.
However, after the swearing-in ceremony, MP Renukacharya spoke to the media and clarified that there is no dissidence within the state BJP unit.
"There is no difference of opinions or rebellious attitude among the leaders. We have all had discussions and meeting before taking any final decision. We haven't been to hotels or resorts to solve matters. We had meetings in MLAs' office or rooms allotted to MLAs. There is no need to infer any other meaning to this," he added.
Talking about the 10 rebel MLAs inducted into Yediyurappa's Cabinet, Renukacharya expressed delight and said, "I'm happy that 10 MLAs were made ministers. CM Yediyurappa is working as expected by the people. Our party seniors made me what I am today. I have no aspirations to become a minister. I will work hard for the development of my constituency. I will do whatever CM Yediyurappa instructs me to do."    
Last Updated Feb 7, 2020, 1:43 PM IST