Karnataka by-elections: JDS wiped off Bengaluru map
With hopes of winning the Mahalakshmi Layout, Yeshwanthpur and Shivajinagar Assembly segments in Bengaluru in the Karnataka by-elections, the JD(S) is now off Bengaluru. In 2018, the lone JD(S) MLA K Gopalaiah had won from Mahalakshmi Layout. After he jumped ship to the BJP, the regional party seems to be at the brink of extinction in Bengaluru.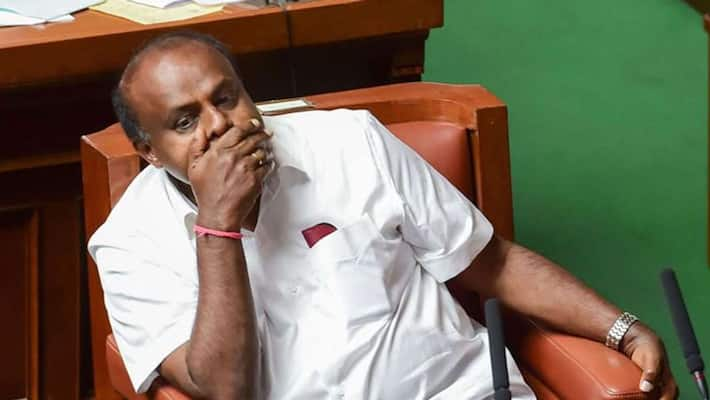 Bengaluru: Is JD(S) on the verge of extinction in Bengaluru? Well, the recent by-election results in Karnataka seem to be causing the party's popularity to wane in the state's capital.
Earlier, Chamrajpet, Pulakeshinagar, Mahalakshmi Layout were considered as JD(S)' strongholds, but in 2018, Chamrajpet MLA BZ Zameer Ahmed and his follower Akhanda Srinivas Murthy joined the Congress. And now with Mahalakshmi Layout MLA joining the BJP and winning the seat in the by-election, the JD(S)'s fate in Bengaluru looks sealed.
However, the JD(S) camp said that the results are nothing but a knee jerk reaction of voters to ensure there is some stability in government and hence may have favoured the BJP.
"JD(S) is not wiped out. We have our presence across Bengaluru. In Yeshwanthpur, we got over 1 lakh votes. We will prepare and perform better in the municipal election next year. Meanwhile, we will try to highlight the BJP government's double standards and failures." said HK Kumaraswamy, JD(S) state president.
BJP is of the view that JDS MLAs have always won, not based on party symbol, but based on their own strength. The JD(S) had already lost its ground in Bengaluru and now it is visible after Zameer Ahmed Khan, Akhanda Srinivas Murthy and K Gopalaiah are coming out of the party's clutches, said BJP.
"These leaders who were sure of getting elected also ensured their followers and leaders win corporation elections to retain their fort in their respective Assembly segments. Now we can say, JD(S) is totally washed out of Bengaluru as out of 28 seats, they have zero in their account,"  said Ashwath Narayana Gowda, BJP spokesperson.
Last Updated Dec 10, 2019, 2:04 PM IST