Karnataka by-election: BJP candidate AH Vishwanath admits defeat, says will accept people's mandate
BJP candidate AH Vishwanath faced a humiliating defeat at the hands of Congress candidate HP Manjunath in the Karnataka bypolls. He said there will always be ups and downs in politics and one should accept it.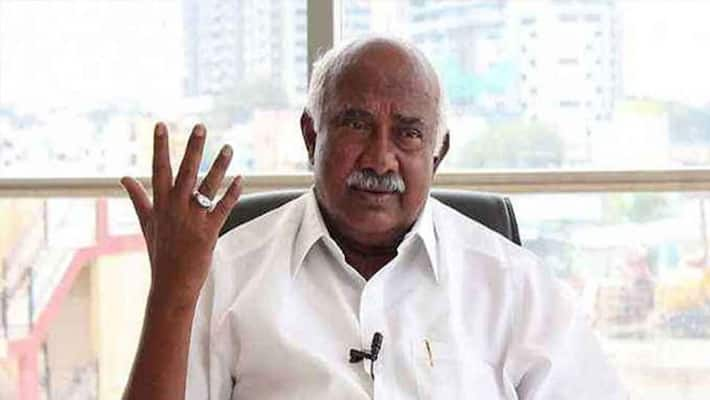 Mysuru: Though the BJP scored a thumping victory on Monday in 12 out of 15 Karnataka Assembly constituencies where by-elections were held, BJP Hunsur candidate AH Vishwanth faced a humiliating defeat.
The ruling BJP led by chief minister BS Yediyurappa won 12 constituencies, while the Congress managed to win two seats and the Janata Dal (Secular) lost in all 12 constituencies where it fielded its candidates.
The chief reasons for Vishwanath's defeat is said to be the popularity of Congress candidate HP Manjunath, who had represented the constituency twice earlier, along with the absence of chemistry between Vishwanath and the people.
"While contesting, all candidates will have hopes but sometimes results are not as expected. There are ups and downs in politics and it is natural," said Vishwanath.
Commenting on the election result, he said, "The main reason for my defeat was the collapse of the coalition government. The JD(S) and Congress candidates took the collapse of coalition government seriously. My defeat was on the backdrop of the collapse of the coalition government. This is an election and I must accept whatever happens."
The Vokkaliga community, which prides over the JD(S) leadership, is believed to have not taken kindly to Vishwanath's role in bringing down the coalition government headed by HD Kumaraswamy.
The people of Hunsur were disappointed with Vishwanath. Several BJP leaders, including BJP MP V Srinivas Prasad and former ministers CP Yogeshwar and CH Vijayshankar, were prevented from campaigning in a few villages.
However, Vishwanath also said that CM BS Yediyurappa has told him not to worry about the defeat.  
Last Updated Dec 9, 2019, 6:33 PM IST