Karnataka: As a few disqualified MLAs confess BJP's role in toppling coalition, BJP dismisses allegations
While the BJP refutes claims of playing a role in toppling the Karnataka coalition government earlier this year, two disqualified MLAs, now contesting by-polls on a BJP ticket, have openly confessed to the contrary.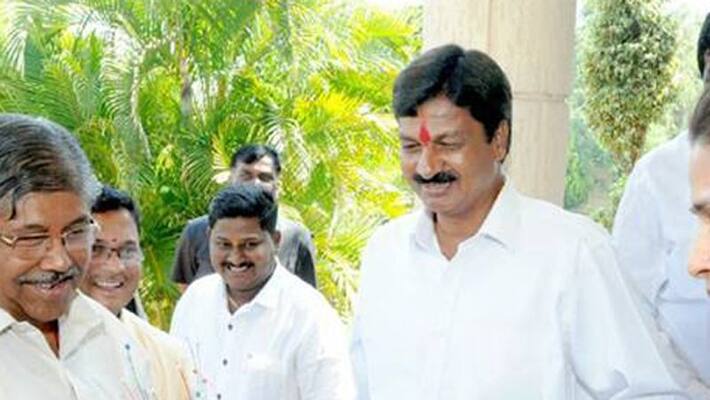 Belagavi/Mysuru: Karnataka disqualified MLAs have been given BJP tickets to contest the upcoming by-polls on December 5.
While they rejoice, they are also making life tough for the BJP as they have revealed as to how the saffron party has helped them topple the coalition government earlier this year.
Ramesh Jarkiholi, a disqualified MLA from Gokak openly confessed that it was he who reached out to BS Yediyurappa (the then leader of opposition) and discussed toppling the coalition government led by the then chief minister HD Kumaraswamy.
"It was me, I first met BS Yediyurappa and told him that I want to topple the coalition government. Initially he suspected my motives but I promised to keep my word. That's how it all began," said Ramesh Jarkiholi to a crowd of supporters and BJP workers during a rally in Gokak of Belagavi district, on Friday.  
In Mysuru, another rebel leader AH Vishwanth claimed Yediyurappa approached him through BJP leader and Chamarajanagar MP V Srinivas.
"Yediyurappa invited me to join BJP through Prasad. He asked if more people could join BJP to bring it to power. It was decided at Prasad's residence. If it had not been for Prasad, I would not have agreed," Vishwanath told media at BJP office in Mysuru.
However, the BJP has denied all the claims.
"Ramesh Jarkiholi said he decided to topple the coalition government after DK Shivakumar entered Belagavi politics and Lakshmi Hebbalkar and others lobbied against him. So, where is the question of instigating or conspiring with Ramesh to dislodge the coalition government. Personal rivalry led the collapse of HD Kumaraswamy's government, said BJP leader Ashwathnarayana Gowda.
Last Updated Nov 16, 2019, 11:54 AM IST