Karnataka ambulance drivers cover 3000 km from Bengaluru to Dimapur to bring body home
During lockdown days, two ambulance drivers from Bengaluru covered more than 3000km to bring mortal remains of Naga woman back home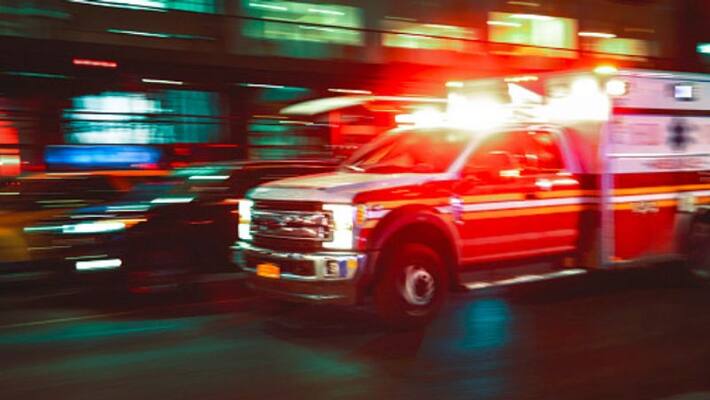 Bengaluru: Two ambulance drivers covered over 3000km to bring the mortal remains of a Naga woman back home. The duo travelled from Karnataka's Bengaluru to Dimapur.
Komatigunta Shivaprasad and Bhaskar KV were presented Sumi Naga scarf by the deceased's family members upon arrival at New Field Check Gate, Dimapur, on May 19 night as a token of appreciation.
Also read: The Jumma Masjid Trust Board has said that it stands with the Karnataka government
The Naga woman from Sumi community died at Bowring and Lady Curzon Hospital of Bengaluru on May 15. She died due to respiratory infection. 
Komatigunta Shivaprasad and Bhaskar KV were accompanied by two other Naga youths Aghoto Zhimomi and Hukato from Bengaluru to Naga. They covered more than 3000 km through the states of Karnataka, Andhra Pradesh, Telangana, Maharashtra, Madhya Pradesh, Uttar Pradesh, Bihar West Bengal and Assam without proper food and needs due to the lockdown. 
It is learned that the arrangements for transporting the body from Bengaluru to Dimapur were done by the Sumi Students' Union Bengaluru and Sumi Fellowship Bengaluru.
Last Updated May 23, 2020, 7:42 PM IST