ITC shuts cigarette factories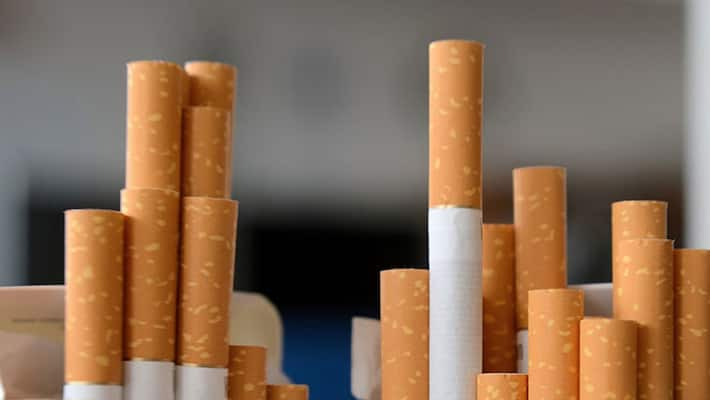 The Supreme Court had on Wednesday directed tobacco companies to implement the rule mandating larger pictorial warnings and refused the manufacturers' plea to stay the implementation of new cigarette packaging rules introduced from April 1.
The apex court said that the tobacco companies have to follow the rules till the Karnataka High Court, where all the petitions from various high courts are being transferred, pronounced its final order.
In the meantime, the company has had to shut its cigarette factories from 4 May 2016 until the company is in a position to comply with the interim requirements pending hearing in the Karnataka High Court, ITC said in a BSE filing.
Last month, the company had resumed manufacturing of cigarettes at its factories, which it had suspended from April 1 in protest against the larger pictorial warnings issue.
The Kolkata-headquartered firm had suspended manufacturing at all its five cigarette factories saying there was a lack of clarity in policy regarding the printing of larger pictorial warnings on the packets. All other cigarette manufacturers had taken similar decisions.
A notification by the Health Ministry on September 24, 2015, for implementation of the Cigarettes and other Tobacco Products (Packaging and Labeling) Amendment Rules, 2014, had come into force on April 1, 2016.
It prescribed larger pictorial warnings, covering 85 per cent of packets on tobacco products.
ITC manufactures a range of cigarette brands, including India Kings, Classic, Gold Flake, Navy Cut, Capstan, Bristol, Flake, Silk Cut, which are manufactured at plants in Bengaluru, Munger, Saharanpur, Kolkata and Pune.
In 2014-15, ITC had consolidated sales of Rs 17,765.99 crore from cigarettes, which accounted for 46.22 % of its net sales of Rs 38,433.31 crore.
Last Updated Mar 31, 2018, 6:56 PM IST