It's not a surprise if JDS decides to merge fully with BJP: Karnataka CM Siddaramaiah
CM Siddaramaiah criticizes JDS for shedding its 'secular' tag, and becoming family-centric. He accuses JDS of aligning with BJP, losing ideological grounding and mass appeal. Siddaramaiah accuses PM Modi of taking credit for his initiatives and slams alleged MLA luring attempts by JDS, calling it deceptive.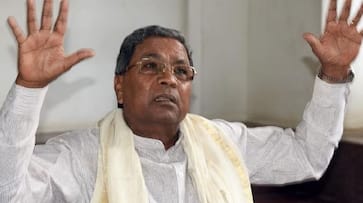 Karnataka CM Siddaramaiah expressed concerns about the Janata Dal-Secular (JDS) party, stating that the removal of the 'S' (secular) has transformed it into a family-centric party rather than a political entity rooted in its original ideologies. He noted the joining of former JDS MLAs into Congress as a sign of dissatisfaction with JDS's direction.
Highlighting the ideological shift, Siddaramaiah mentioned that the JDS's alignment with the BJP contradicts its historical commitment to secularism. He criticized the party's diminishing mass appeal, claiming it's now limited to a family-oriented structure.

Karnataka's BJP-JDS alliance struggles with leadership void ahead of Lok Sabha Elections 2024
Siddaramaiah also criticized PM Narendra Modi's adaptation of programs initiated during his tenure and accused Modi of falsely claiming credit for these initiatives. He questioned Modi's association with Kannada-funded government schemes.
Regarding the alleged attempts to lure MLAs, Siddaramaiah accused the JDS of trying to weaken the opposition by persuading members from other parties to join them. He expressed disbelief at Kumaraswamy's suggestion for party members to work for the Congress while remaining in the JDS, labelling it as deceitful.
Last Updated Nov 16, 2023, 5:03 PM IST