Another Palakkad firm offers uniforms to Israeli police after earlier supplier backed out
After Kannur company Maryan Apparel stopped accepting orders for Israel police uniforms due to the war, another company in Palakkad district, SARIGA Apparels has come forward for the production and supply of uniforms to Israel.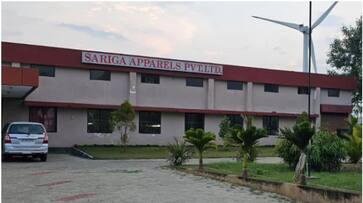 Palakkad: The Bharatiya Janata Party (BJP) state spokesperson Sandeep G Varier on Saturday (Oct 21) said that another company has come forward to provide the required uniforms to Israel. He informed in a Facebook post that Palakkad-based SARIGA Apparels Private Limited has come forward to provide uniforms for the Israeli forces. The SARIGA has units in Palakkad KINFRA and Mumbai.
Taking to Facebook, the BJP leader wrote, "Kerala will not lose Israel's uniform order. The owner of Sariga Apparels Pvt. Ltd. Sasi informed that he is ready to supply the required uniforms to Israel from Palakkad if they are not sent from Kannur. They have units in Palakkad KINFRA and Mumbai."
Earlier Maryan Apparel Pvt Limited in Kannur made uniform shirts for the Israel Police force. However, the company later informed that they would not accept orders from Israel until peace was restored. Industries Minister P Rajeev had said in a note posted on Facebook that the company officials informed that the decision was made because of moral disagreement with the approach of killing innocent people by dropping bombs including in hospitals in the Israel-Hamas war.
This clothing manufacturing company is behind the uniforms worn not only by the Israeli Police but also by the Philippine Army, Qatar Air Force, Qatar Police, British American security companies and hospital uniforms. The business, which was established in 2006 at this city's government-run Kinfra Park, focuses on providing uniforms for soldiers, police officials, security guards, and healthcare staff from different nations. It also supplies school uniforms, dresses for supermarket staff, doctors' coats, coveralls, corporate wear and so on.
 
Last Updated Oct 21, 2023, 5:42 PM IST