Indian muslims brimming with patriotism: Naqvi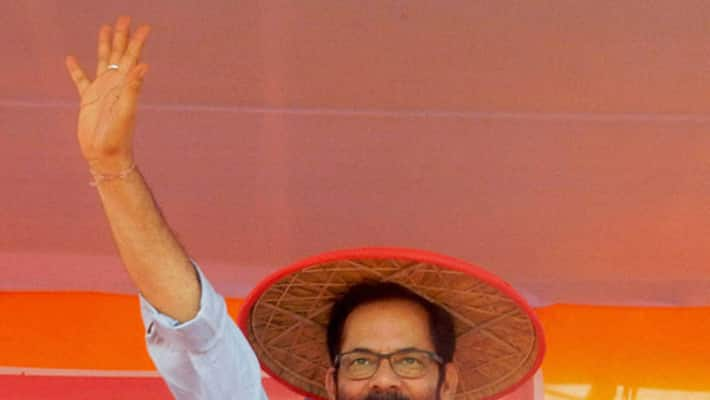 After ISIS released a video about Indian recruits threatening to wage a war against India, the central government on Tuesday said that the country is not scared of any threat and every citizen in the country, including Muslims, would stand united against such destructive forces.
Minister of State for Parliamentary Affairs Mukhtar Abbas Naqvi told ANI that India is a land of peace and prosperity and there is no place here for those who support terrorism. "Patriotism is filled in every Muslim in this country. Be it videos or threats, it's not going to make much of difference," he added. 
Recently ISIS released a video in which Indian Jihadis, including Thane engineering student Fahad Tanvir Sheikh, issued a warning and vowed to avenge the demolition of the Babri Mosque and the purported killing of Muslims across the country.
According to reports, in May 2014, four youths from Mumbai's Kalyan fled to Iraq to join ISIS. While one of them- Aarif Majid has been taken into custody by NIA, Shahim Tanki died in a bomb blast according to a Sheikh in the video. The video further appealed the Muslims across India, Pakistan and Afghanistan region to join their movement to establish an Islamic caliphate.
 
Last Updated Mar 31, 2018, 7:01 PM IST