Is Siddaramaiah's one-time loyalist Sudhakar being made Bengaluru development minister?
If sources are to be believed, Chikkballapura MLA K Sudhakar will be made Bengaluru development in-charge minister. This idea is floated by Karnataka chief minister BS Yediyurappa to strike a balance between a few Bengaluru MLAs and ministers, who are aspiring for the portfolio.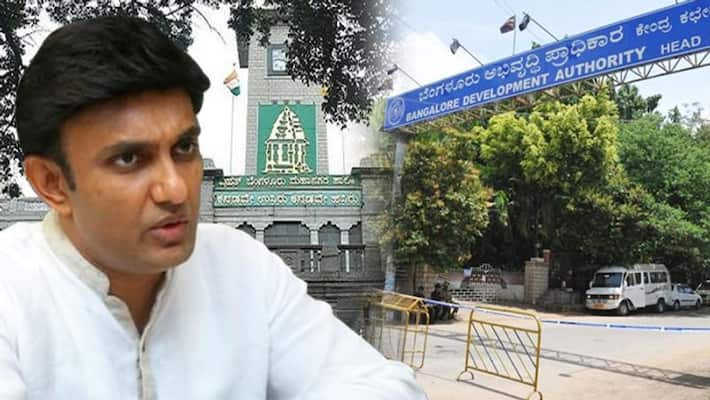 Bengaluru: With pressure mounting for the expansion of the Cabinet, many legislators are eyeing the Bengaluru development portfolio. Sources say that to avoid any backlash from within the party ranks and longstanding BJP leaders, Karnataka CM BS Yediyurappa is planning to make Chikkaballapura MLA and Kuruba leader K Sudhakar the Bengaluru development in-charge minister.
It is said that by making Sudhakar the Bengaluru development minister, Yediyurappa will be able to quell the possible dissidence emerging out of city BJP MLAs and ministers in the Yediyurappa camp.
Speaking to Asianet Newsable, MLA Sudhakar, one among the17 legislators who resigned from Congress-JDS combine administration in July, expressed hopes of bagging some good portfolio related to infrastructure and development in the Yediyurappa Cabinet.
"I thanked the CM yesterday for his gesture, I can handle the infrastructure-based department because development in the city is moving at a fast pace. To draw more investment to the state, infrastructure is the need of the hour. I am hoping for any infrastructure-based portfolio," said Sudhakar.
When asked about the resentment stemming from long standing BJP MLAs for making newcomers as ministers, he said, BJP is a party with discipline and it is cadre-based party and thus, he is sure all will fall in line sooner or later.
Last Updated Jan 27, 2020, 5:08 PM IST