Sheena Bora case: "Indrani Mukerjea sat on her dead daughter's face", says former driver
Indrani Mukerjea, former media personality and a key accused in the sensational murder of her daughter Sheena, set out looking for a "good place" to dispose the body
Shaymvar Rai, a former driver of Indrani, said she also wanted to kill Mikhail, Sheena's brother
Indrani said that her two children were apparently 'maligning' her by calling her their mother. Indrani had earlier told her friends in Mumbai that Sheena was her sister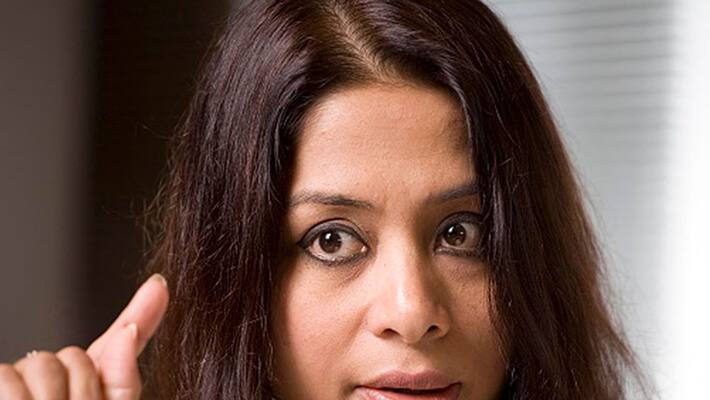 Indrani Mukerjea, former media personality and a key accused in the sensational murder of her daughter Sheena, set out looking for a "good place" days before the killing where she would dispose of her body, revealed her driver to a Mumbai court on July 28.
Shaymvar Rai, a former driver of Indrani, who was made an approver in the case in June last year, said she also wanted to kill Mikhail, Sheena's brother, while revealing chilling details of how she was done to death. 
Rai told special CBI prosecutor Kavita Patil that in 2012, Indrani, who was then abroad, told him through online video chat application Skype ) that she wanted to kill Sheena and Mikhail, her two children from an earlier relationship.
Indrani said that her two children were apparently 'maligning' her by calling her their mother. Indrani had earlier told her friends in Mumbai that Sheena was her sister. 
In April 2012, Indrani asked Rai to find places around Lonavla and Mumbai for dumping the bodies of Mikhail and Sheena after the murder.
On April 24, 2012, the day Sheena was murdered, Indrani bought six bottles of medicines, one of vodka and two small water bottles, Rai said. On reaching home she asked Rai to add the medicines to the liquor and water bottles. 
It was Indrani who gave the drug-laced water to Sheena when she arrived that evening, Rai told the court. 
As they were moving in Bandra-Pali Hill area, "Sheena was sitting in the car with eyes closed," he said. "Indrani asked me to stop the car and Khanna (Sanjeev Khanna, Indrani's former husband, a co-accused) got up and sat on the rear seat (next to Sheena and Indrani)," Rai said. 
He then saw Khanna grab Sheena's hair and Indrani strangle her. Indrani asked Rai to cover Sheena's mouth. "First Sheena was making some sounds and was gasping for breath, later she fell silent," he said. 
"Indrani then sat on her (Sheena's) face and said 'Sheena has now got her 3-BHK flat'," Rai told the court.
The body was taken home, stuffed in a bag and kept in the garage, he said. Rai claimed he saw Mikhail in the house and Indrani asked Khanna and Rai to go to the terrace. After a while she came up and said even after drinking so much liquor (apparently laced with sedatives) Mikhail was in his senses. 
On April 25, Indrani, Rai and Khanna drove towards Pen with Sheena's body. On the way, Rai said, Indrani tidied Sheena's hair and applied lipstick. The body was taken to a spot near Pen (in Raigad district) where Khanna poured petrol on it and Indrani set it on fire, Rai said. 
The murder came to light in August 2015 after Rai, arrested in another case, spilled the beans and Mumbai police arrested Indrani, Khanna and Rai. Later, Indrani's husband Peter Mukerjea, a former media baron, was also arrested.
Last Updated Mar 31, 2018, 6:53 PM IST