First Woman Captain wins Maritime bravery award
Captain Menon rescued 7 fishermen who were lost at sea
She is the first woman to receive the IMO Award for Exceptional Bravery at Sea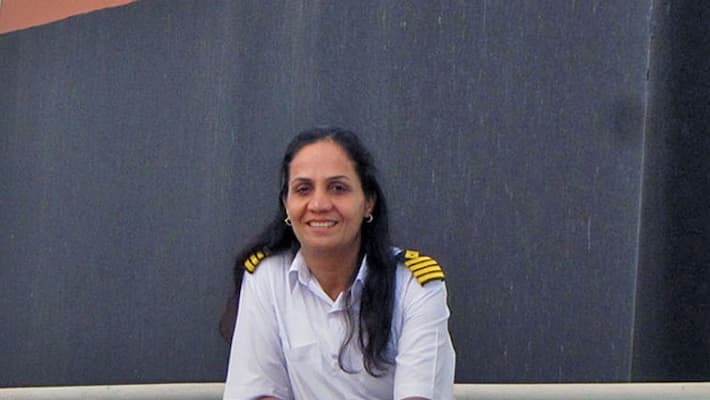 At an awards ceremony that took place yesterday at the International Maritime Organization (IMO) Headquarters in London, Keralite Captain Radhika Menon, the first female captain in the Indian Merchant Navy became the first female to receive the IMO Award for Exceptional Bravery at Sea. Captain Menon was nominated for the award by the Government of India. 
Captain Menon hails from Kodungallur, Kerala and she has broken many boundaries with her rising through the ranks. Captain Menon was given the award because she rescued all seven fishermen from a fishing boat, Durgamma. The boat, from Andhra Pradesh, had been adrift in the Bay of Bengal because of mechanical failure and loss of engine back in 2015. The fishermen were barely surviving and were at the mercy of the rough sea with only ice as their food.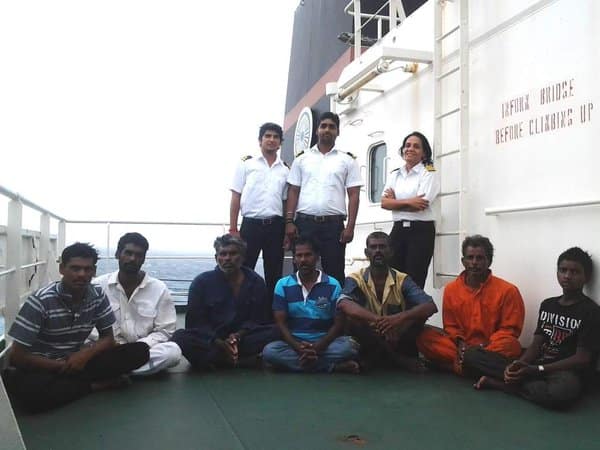 Captain Radhika Menon with the 7 fishermen she rescued off the coast of Odisha, (Image source:
Twitter)
On June 22, 2015 the second officer on the oil products tanker Sampurna Swarajya spotted the boat 2.5 kilometres away, off the coast of Gopalpur, Odisha. Through wave heights of more than 25 feet, winds of more than 60 knots and heavy rain the rescue was performed. It took Captain Menon three attempts in the rough sea conditions before all seven weak and starving fishermen, aged from 15 to 50 years, were brought to safety on board the ship.
This annual Award was established by the IMO to provide international recognition to those who, at the risk of losing their own life, perform acts of exceptional bravery, displaying outstanding courage in attempting to save life at sea or in attempting to prevent or mitigate damage to the marine environment.
The International Maritime Organization – is the United Nations specialised agency with responsibility for the safety and security of shipping and the prevention of marine pollution by ships.
(Image credit: imo.org)
Last Updated Mar 31, 2018, 6:36 PM IST