I played vital role in resignation of 17 disqualified MLAs: Former Karnataka CM SM Krishna
Former Karnataka CM and BJP leader SM Krishna campaigned for BJP candidate K Sudhakar from Chikkaballapur. Krishna revealed that he had played a vital role in toppling Kumaraswamy government.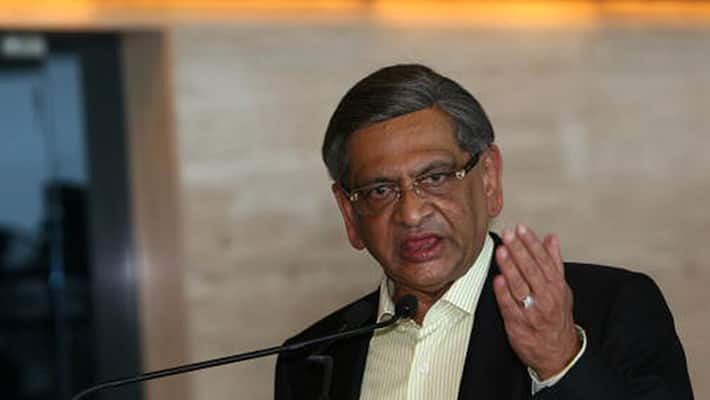 Bengaluru: Former chief minister of Karnataka and veteran BJP leader SM Krishna has broken his silence over disqualified MLAs and revealed that he played a key role in legislators rebelling and resigning from Congress and JD(S).
"I have played an active role in the resignation of 17 MLAs from Congress and JD(S). I had to do this to get rid of vice practices of the Kumaraswamy government in Karnataka," said Krishna.
The rumours that SM Krishna was maintaining a distance from the party after joining BJP has come to an end as now Krishna has come out in the open and is campaigning for BJP candidates for the by-elections slated for December 5.
Speaking during a road show conducted in favour of K Sudhakar, BJP candidate from Chikkaballapur, SM Krishna lashed out at the previous government led by HD Kumaraswamy. The state faced problems for 15 months and that made me take a step towards protecting the state by making Sudhakar resign, said Krishna.
Elaborating on the previous government, he referred to Siddaramaiah as super CM and said two parties that blamed each other formed the Cabinet that was non-functional. 
"There was absolutely no development work done by the previous government. All they tried was to stay in power for 15 months. Chief minister and the ministers did not bother about administering the state instead they were only blaming each other," said Krishna.
"To free the state from such pathetic government, 17 MLAs including Sudhakar sacrificed their positions as legislators. They deserve to be congratulated. If not for them, BJP wouldn't have formed the government. If one is expecting a strong and responsible government, people should support Yediyurappa," he said.
SM Krishna who was also the former Governor of Maharashtra, is campaigning for BJP candidates in Karnataka openly for the first time. He is also expected to speak in support of BJP candidate H Vishwanath in Hunsur. 
The last date to file nominations is November 18 that will be scrutinised on November 19. The last date to withdraw nominations is November 21. By-elections to 15 constituencies will be held on December 5 and results will be announced on December 9.
Last Updated Nov 27, 2019, 1:28 PM IST