Hyderabad veterinarian rape: Victim's uncle reacts, demands quicker legal action in similar cases
Police killed the four accused in the rape and murder case of a veterinarian doctor in Telangana. The incident occurred in the wee hours of December 6.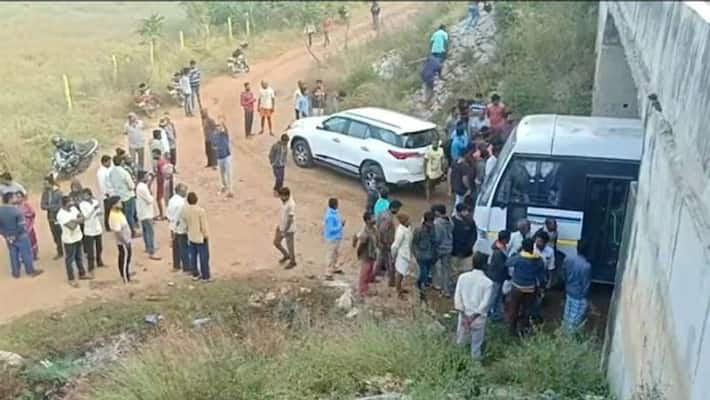 Hyderabad: The four accused in the rape and the murder of a veterinarian in Telangana were killed in an encounter by police on December 6. According to sources, the four accused were brought to the place where the veterinarian was brutally raped and murdered to reconstruct the events that took place during the crime.
During the demonstration, the four accused tried to escape from police custody after allegedly snatching away a weapon from a police official. The police then opened fire at the accused. Soon after the death of the accused, reactions poured in from across the country. 
Speaking to Newsable, the uncle of the veterinarian said that the encounter that killed the four accused did not help the family members in any way.
"The police shot them down because they tried to escape from them. What would have happened to them if they were still in the police custody? What would have the court decided? The court was taking so long to deliver its verdict when the accused themselves accepted the crime. As of today, it has been 10 days since the incident took place. We are holding special prayers at home. And with the news about the death of the four accused, we believe that our child can rest in peace," the victim's uncle said.
He added that the Supreme Court should deliver its verdict on the Nirbhaya case and those culprits should be given capital punishment.
"Several political leaders, including Hyderabad Governor, visited us. Our CM (K Chandrashekar Rao) has not even approached the family yet. If this is the case, then why are we electing such leaders I do not understand," the further said.
Also, the mother of the horrific Nirbhaya case victim said that this news was like an ointment to her wounds that have been hurting her since 2012.
Speaking to reporters, she said, "At least one daughter has been served justice. I thank the police. I have been shouting for seven years, punish the culprits even if it needs to be done by breaking laws and then see how society changes for good."
"Her parents must be relieved now that justice is served to their daughter. A sense of fear should develop among the culprits of such heinous crimes," she further added.
Last Updated Dec 6, 2019, 10:54 AM IST