'KCR is a master deflector': Political analysts speak about Hyderabad vet rape accused encounter
Several political leaders took to Twitter and hailed Telangana Police terming the encounter as the 'right decision'. Asianet Newsable spoke to political analysts to see how the event could be translated into the political sphere.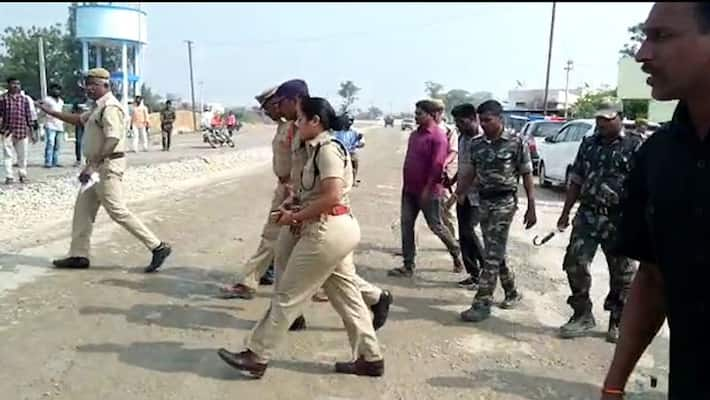 Hyderabad: Soon after all the four accused in the rape and murder of a woman veterinarian in Telangana were killed in an encounter with the police on Friday (December 6), mixed responses started pouring on Twitter.
While several political leaders hailed the act of Telangana Police, who gunned down the four rape accused in the wee hours on Friday, there is another aspect one should think about.
Speaking to Newsable, Karri Sriram, a political analyst said, "Telangana state's history is associated with three popular encounters. Encounter is not a new thing for Telangana, be it before or after the bifurcation. The state has always followed the holy culture of the encounter. The chief minister K Chandrasekhar Rao was also in the back foot after he was elected to power, from the debacle in the Lok Sabha election, infrastructure problems, a health scare and many more."
Sriram also said that KCR is however a "master deflector."
"However, the rule of law cannot be a debatable subject. Encounter is not the solution, and justice delivered should be questioned. Take Kasab's incident, for instance, when he was given a death sentence, it was global prestige about how justice prevailed. In this particular case, the victim is of a higher class, but the accused is of a lower class. So, it is easy to kill the culprits," he added.
"What about the people with power and money who are accused of heinous crimes? There we do not find encounters, right? So, the layers of justice here is what I have a problem with. And I believe this encounter was uncivilised and barbaric. All of them say that justice delayed is justice denied. But in this case, justice hurried is justice buried," he further said.
MC Das, another political analyst, said, "Right now, parents, the public are emotional. An encounter cannot be a solution. For instance, 89% of cases are still pending under the POCSO Act. So, people have almost lost faith in the judiciary."
On Friday (December 6), four accused were killed by the police when they tried to escape while being taken to the crime spot.
The lady doctor was brutally gang-raped and killed by four persons before they burnt her body in Shamshabad area on November 27.
The four accused were in judicial custody at Cherlapally Central Jail in Hyderabad.
Last Updated Dec 6, 2019, 3:16 PM IST