Hyderabad veterinarian rape and murder case: Locals protest at Shadnagar police station
Locals gathered outside the Shadnagar police station and raised slogans against the police. Demanding justice for the victim, locals pressed for prompt police action and fast-tracking of the case after a Hyderabad veterinarian was raped and murdered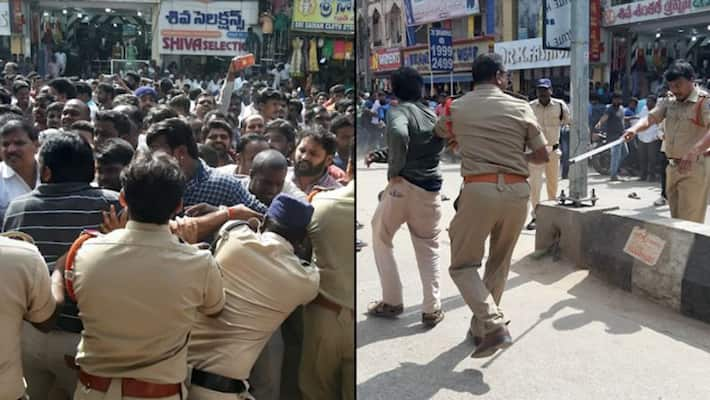 Hyderabad: Protests broke out over the rape and murder of a Hyderabad woman veterinarian. The 26-year-old victim's relatives and neighbours have demanded that the Telangana government hang the accused.
Police on Friday (November 29) arrested four persons in connection with the rape and murder of the veterinary doctor.
Scores of locals gathered outside the Shadnagar police station and raised slogans against the police. Demanding justice for the victim, locals pressed for prompt police action and fast-tracking of the case.
A burnt body was found on Thursday (November 28) on the outskirts of Shadnagar in Telangana's Ranga Reddy district. The body was later identified as that of a Hyderabad veterinary doctor.
Last Updated Nov 30, 2019, 4:04 PM IST