Hyderabad encounter: All you need to know about Cyberabad police commissioner Vishwanath Sajjanar
Vishwanath Sajjanar hails from Hubballi in Karnataka. He is an MBA graduate. He passed the UPSC exam in 1996 and was appointed as a police officer in Andhra Pradesh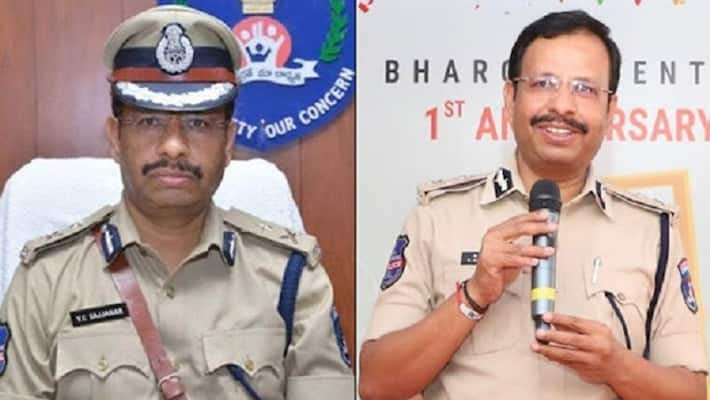 Hyderabad: Vishwanath Sajjanar is the most searched name on Google in India today (December 6) after the news of the encounter of four accused in Disha rape and murder case broke.
The Hyderabad veterinarian's rape and murder had led to a massive outrage across the nation and people had demanded strict action against the four accused who were arrested by the Cyberabad Police in Telangana. The team that made the arrests was led by Cyberabad Police commissioner Sajjanar.
Sajjanar hails from Hubballi in Karnataka. He was born at Pagani in Hubballi. He is the third and youngest son of Channabasappa B Sajjanar and Girijamma.
He completed his schooling from Lion's School in Hubballi. Later, he pursued BCom from JG Commerce College and completed MBA from Kousali Institute of Management affiliated to Karnatak University in 1989.
He passed the UPSC exam in 1996 and was appointed as a police officer in Andhra Pradesh.
ALSO READ: Why does killing of Hyderabad vet rape-murder accused remind citizens of 2008 Warangal encounter?
This is not the first time that Sajjanar's name is mentioned during an investigation. Even before this encounter, he was known as a tough police officer.
Sajjanar was the IG of Special Intelligence branch in 2016, when he was involved in the encounter of Naxal leader Nayeemuddin.
Nayeemuddin was wanted in IPS officer KS Vyas and his associate's killing apart from various other crimes.
Even before this, he got the name encounter specialist in the Warangal case in 2008 when he was the superintendent of police. The Andhra Pradesh Police had shot down three who were accused of throwing acid on two women studying engineering. 
ALSO READ: Hyderabad veterinarian rape-murder case: Encounter not a new thing for Telangana, says political analyst
Last Updated Dec 6, 2019, 2:23 PM IST