Huge blow to AAP: Chargesheet against suspended councillor Tahir Hussain in connection with IB officer murder
The Delhi Police on Tuesday submitted two chargesheets against suspended AAP councillor Tahir Hussain for instigating the mob that allegedly killed IB officer Ankit Sharma. And another chargesheet was filed against an NGO for conspiring and causing riots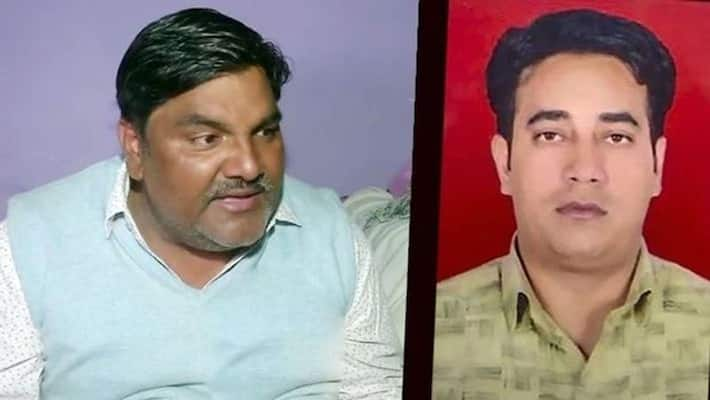 New Delhi: In a huge blow dealt to 'Mr Clean' Aravind Kejriwal's AAP, the Delhi Police have nailed a chargesheet against his party leader Tahir Hussain, accused of conspiring riots and murder of IB Officer Ankit Sharma on February 26.
Another chargesheet has been filed in connection to Jafrabad incident that took place on February 25 near metro station and names members from Pinjar Tod NGO and student activist Umar Khalid. 
The 1,030-page chargesheet against Tahir Hussain, who now stands suspended from party, and others indicate that though Hussain did not kill Sharma, he "planned the murder and got it executed", the police claimed.
This he did as Sharma was a "familiar face in the area" and had led the mob that allegedly targeted the IB staffer. 
As per the chargesheet, FIR has been lodged under various sections which include rioting, obstruction of duty, dacoity, causing damage, mischief by fire, house trespass, promoting enmity between groups, criminal conspiracy; and under Arms Act. The police call it a "deep-rooted conspiracy" by activists, including Umar Khalid.
The police claim that Hussain along with another person arranged financial help to Umar Khalid to prepare for something big during his visit to the US President. 
The police claim that Hussain hatched the conspiracy 'of vast-scale riots' with former Jawaharlal Nehru University (JNU) student Umar Khalid and 'United Against Hate' activist Khalid Saifi and also arranged money for it.
According to police investigation, Saifi also offered money to Hussain for preparation of the plan. It further claimed that the suspended AAP leader transferred Rs 1.1 crore from his company accounts to his fake firm accounts and then further got that amount in cash, which was then distributed among anti-CAA protesters and his supporters.
Hussain failed to answer
A day before the riots, Hussain got his pistol released from police. He had bought 100 live cartridges on his license, out of which they recovered 64 live rounds and 22 used rounds.
"He was unable to give any satisfactory answer regarding the remaining 14 live cartridges and use of 22 cartridges", claimed a police officer. 
During the Delhi riots, Hussain had called police to inform about miscreants near his home and seeking security but the police claim that this was well planned as the accused person is known to him and may have deliberately made calls only to divert attention and save himself as empty crates, bottles stuffed with liquid and clothes, bricks and catapults were seized from his house during search operation.   
Last Updated Jun 4, 2020, 9:34 AM IST