US President Donald Trump is still mum about all of this, despite the fact that Indians had a major role in electing him
Indian parents, families fear their loved ones will end up on the other side of the gun
Guidelines, how to behave in America are being sent out
The image you see here is quite significant - in the background is the flames from the funeral pyre that consumed the body of 32-year-old Srinivas Kuchibhotla, an Indian engineer whose identity as a foreigner killed him. 
His identity- Indian- for the killer - foreign. The navy veteran Adam Purinton, who wielded the gun that shot Srinivas, wanted to know whether his documentation was correct. Is it not reflective of the stance the country's President has towards foreigners? Donald Trump, the US President, only spoke of walls and sending back foreigners, this man put his words into action. Is Trump's silence a validation of the incident?
Meanwhile, the Indian community in America is coping with what hit them. Already the issue of H-1B visas, work permits, etc was plaguing them and now this incident. Will racism be the next issue threatening them?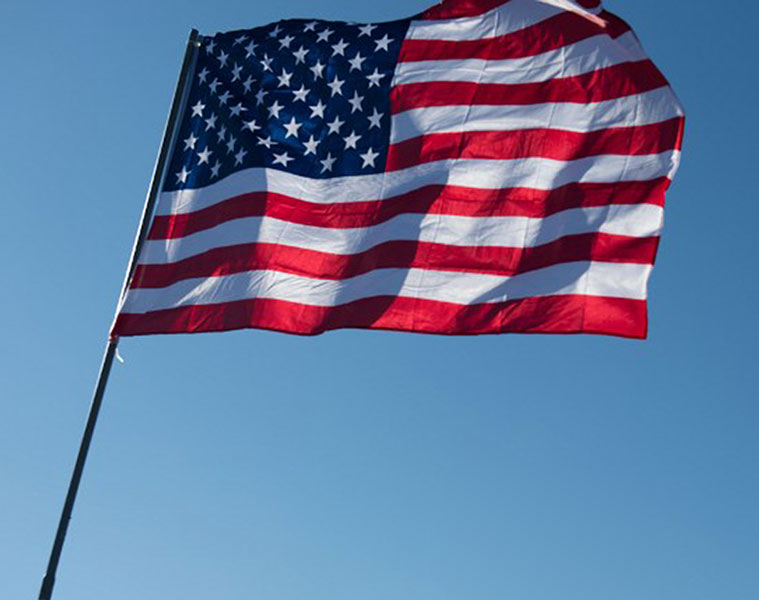 The Telangana American Telugu Association (TATA) has advised its members not to speak in their mother tongue in public places in America, in the wake of the tragic shooting of Srinivas Kuchibhotla in Kansas last week. Kuchibhotla is believed to have been the victim of a racist attack, says a report in the Deccan Chronicle.
This is just one of the worries plaguing the Indian community in America, their perception of safety and identity shattered after Kansas shooting which specifically was a 'racially motivated crime' as the shooter Adam Purinton, before shooting at two Indian techies from Garmin said, "Get out of my country!" and also demanded to know their visa status.
The highlight is that US President Donald Trump is still mum about all of this. It is even more worrying for the Indian community in America because they had a huge role to play in making him victorious, despite the sentiments being against him.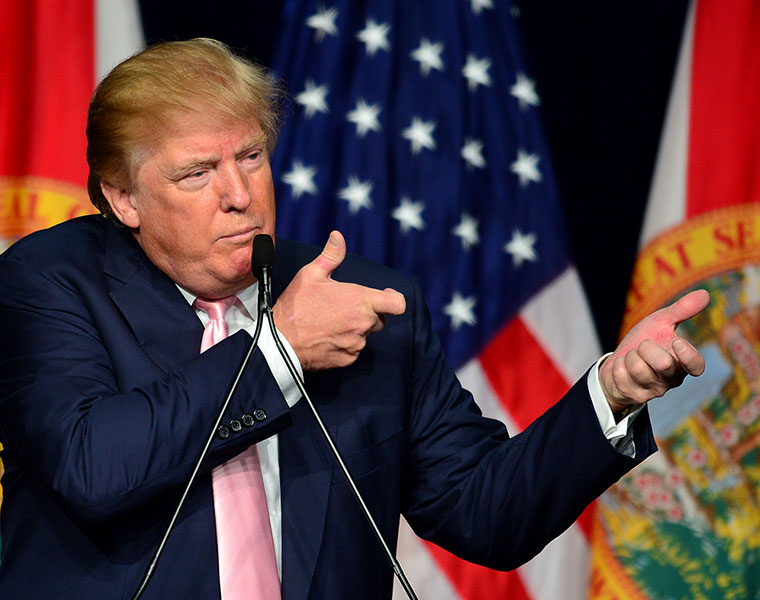 One can normally see him being vociferous about everything and anything, from Meryl Streep to criticisms against his policies, he has been quick to retort, but in this incident, there has been silence. When there was a terrorist attack in Paris, he chose to incite US to get smart and said this incident is why he is justified in his exclusionary policies toward Muslim immigrants and refugees.
Parents and concerned relatives of families settled in the USA or who are planning to move to America because of jobs are being asked either to come back to India or postpone their going, in some cases...not go at all. The fear that their loved ones might end up on the other side of the gun is now more than ever.
Sunayana Dumala, widow of Srinivas Kuchibhotla, said that she always had doubts about safety in the US, but was always assured by her husband that "good things happen to good people."
She said she now wonders what will the US government do to stop hate crimes against minorities. The answer is still not given.
 
The 32-year-old engineer Srinivas Kuchibhotla's last rites were performed today in Hyderabad.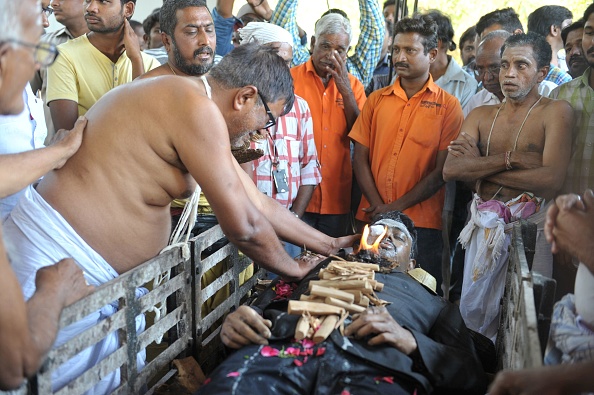 Relatives of the killed Indian engineer Srinivas Kuchibhotla, who was shot dead in the US state of Kansas, perform last rites at his funeral in Hyderabad on February 28, 2017
Like among the Telugu community, several other Indian communities have also sent out guidelines throughout telling people how to behave in public places, how to keep safe in such instances and whom to contact. Basically, dos and don'ts are being circulated among the communities.
The situation is same with Indian students studying abroad. After Trump was elected President Indians and other Asians especially, were subject to taunts from their White/American schoolmates asking them to go back where they came from, continuing Trump's anti-immigrant policy.
This incident was an open manifestation of the strong anti-foreigners undercurrent that is running in America. Post 9/11 anyone who was not White, wore a turban or kept a beard, resembled middle-easterners were looked at with suspicion and sometimes even attacked. Many times Sikhs and Indians were attacked, hurt and sometimes killed because of the fear of outsiders in America.
This present incident is just a reminder of what was once the headlines in Australia. In the recent past Indians became the focus of racist attacks in Australia where people from east Asian descent were the primary targets.