Large number of Asiatic lions died in 2015: Environment Minister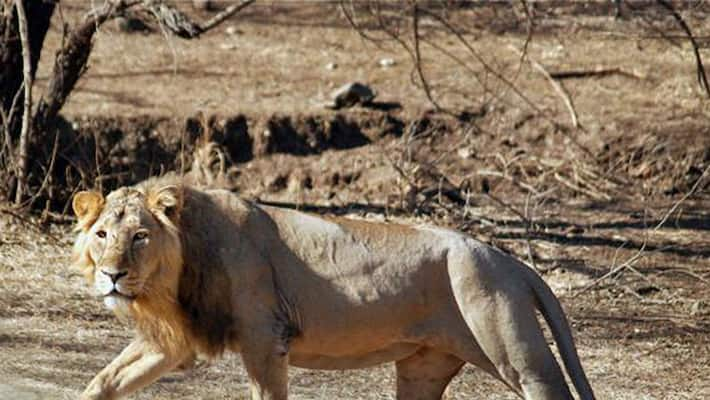 "Asiatic lions are found in the wild only in Gujarat in India. As informed by the government of Gujarat, there has been an increase in the number of deaths of Asiatic Lions in the state," Environment Minister Prakash Javadekar said in a written reply in Rajya Sabha today.
    
Giving details, Javadekar said that in 2013, the total number of deaths were 76 while in 2014, 78 lions died. The death figure increased to 91 in 2015, he said.
    
"The increase in deaths of Asiatic lions was due to both natural and unnatural reasons. Natural reasons are like fight among lions, succumbing to illness and injuries, mortality of
cubs, old age etc.
    
"Unnatural deaths occur due to road and railway accidents and falling in open wells in revenue area. Further, in 2015, ten lions died due to drowning in the natural calamity of flash floods followed by heavy rains in Amreli district," the Minister said.
    
He said important steps taken to prevent death of lions include providing financial and technical assistance to the state government under centrally sponsored scheme of 'Integrated Development of Wildlife Habitats'.
    
A scheme of construction of parapet walls around open wells is being implemented by the state government, construction of chain linked wire fencing on both sides of accident prone areas of railway track in Amreli district is being done while construction of safe under and over passes on railway track is being done, he said.
    
"Contraction of speed breakers on road and display of sign boards on roads, awareness campaign among public, effective rescue work of injured animals and modernised hospital facilities is being established," Javadekar said.
Last Updated Mar 31, 2018, 6:37 PM IST