Health ministry designates districts into red, orange, green zones

The ministry of health and family welfare released the list of districts across states which have been designated as red, orange and green zones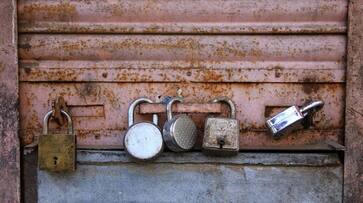 New Delhi: As the total tally of coronavirus cases reached 35,000 in the country, Union health secretary Preeti Sudan has written to chief secretaries of all states and union territories designating red, orange and green zones. This comes two days before the end of the COVID-19 lockdown.
According to the letter, Andhra Pradesh and Bihar each have 5 districts in the red zone, Delhi has 11, Jammu and Kashmir has 4, Jharkhand has 1, Karnataka has 3, Kerala has 2, Maharashtra has 14, Odisha has 3, Tamil Nadu has 12, Uttar Pradesh has 19 and West Bengal has 10.
Current classification is based on the incidence of coronavirus cases, doubling rate, the extent of testing, and surveillance feedback.
Green zone:
A district will be considered under Green Zone, if there are no confirmed cases so far or there is no reported case since last 21 days in the district.
Red and orange zones:
All States are accordingly requested to delineate the containment zones and buffer zones in the identified red and orange zone districts and notify the same. As per details, 130 red zones and 284 orange zones have been marked across the country.
All the six metros – Delhi, Mumbai, Kolkata, Chennai, Bengaluru and Hyderabad – have been classified as red zones by the Centre in a new order.
As of Friday morning, India has over 35,000 coronavirus cases including 25,007 active cases and 1147 deaths from the disease, as per the Union health ministry.
Last Updated May 1, 2020, 11:43 AM IST