Have you viewed Mount Everest from Bihar's Singhwahini village?
The lockdown and reduction in pollution level has reportedly ended up providing a beautiful view of Mount Everest from Bihar's village, a women panchayat member has claimed. Her photo capturing the view is now going viral on social media.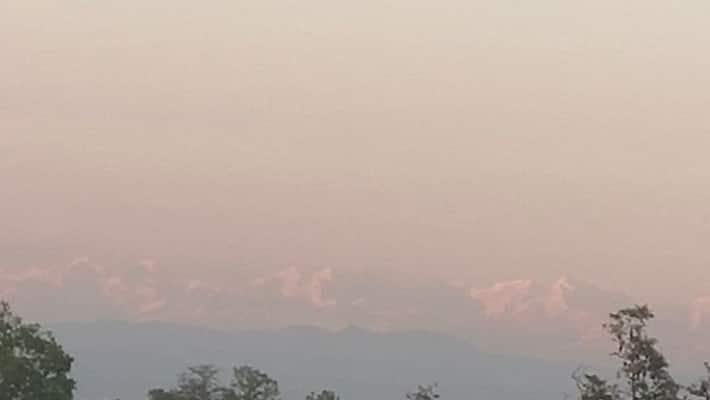 Patna: Bihar is now making news for all the good reasons for one of villages has become a viewing point of the Mount Everest.
A women named Ritu Jaiswal and president of Singhwahini Gram Panchayat, Singhwahini village, shared a video claiming that she saw Mount Everest from her terrace and attributed this clear view to reduction in air pollution due to lockdown.
Her photo and tweet is now going viral on social media. Some even questioned her claims.
The woman has clicked a zoomed in image of the greatest Himalayan peak from her roof top and wrote, "Nature is balancing itself."
She further added that the lower mountains in the Himalayan range close to Nepal were sometimes visible from the village after heavy showers and clearer skies. She said it is for the first time in ages that Mount Everest is being viewed from this village.
 
Last Updated May 6, 2020, 10:56 AM IST