Haji Ali Dargah entry: Trupti Desai forced to leave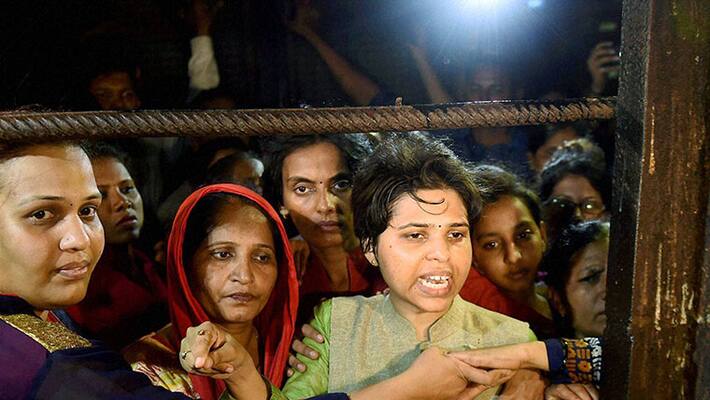 Gender rights activist Trupti Desai was stopped yesterday from entering the Haji Ali Dargah in Mumbai.
The measure was taken to avoid any untoward incidents as protesters had gathered near the Dargah to stop her from entering. Desai along with other Bhumata Brigade activists had to leave the spot soon.
Desai had said that she was for "peaceful agitation" to seek women's entry to the core Mazaar area, clarifying she did not want to hurt any religious sentiments. In her effort to enter the dargah, the activist had appealed to Shah Rukh Khan, Salman Khan and Aamir Khan to support her movement.

Supporters of the All India Majlis-e-Ittehadul Muslimeen (AIMIM) and the Samajwadi Party, among others were trying to thwart her attempt to enter the Dargah. A local AIMIM worker had threatened that smear her face with ink if she attempts to enter the premises of the dargah.  


Also on the same day, BJP leader and state Revenue Minister Eknath Khadse  had told PTI that the government will respect the High Court verdict that women should not be discriminated against at places of worship. The state government had early this year favoured the entry of women into the Haji Ali Dargah.

 
Last Updated Mar 31, 2018, 6:43 PM IST