Gold prices drop by Rs 2,000 per 10 grams
Gold prices have seen a significant drop when compared to last month. Prices dropped by Rs 2,000 per 10 grams today, October 11.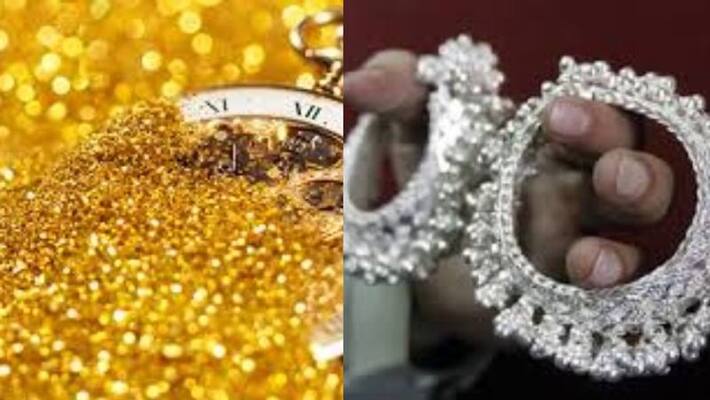 Bengaluru: Gold prices saw a drop for the second consecutive day. The price fell from Rs 40,000 per 10 grams last month to Rs 38,072.
As gold prices have seen 0.23% decrease in price, silver saw 0.34% decline and is priced at Rs 45,266 per kg. The optimism over US-China trade talks is said to have caused the dip in gold prices. Spot gold prices were down 0.2% at $1,491.12 per ounce.
On October 10, the yellow metal was trading marginally higher by Rs 3 at Rs 39,375 per 10 grams. On Wednesday, gold had closed at Rs 39,372 per 10 grams, according to data from HDFC Securities. Silver, however, was trading marginally lower by Rs 24 at Rs 47,120 per kilogram as compared with Rs 47,144 per kilogram, its previous closing level.
Sovereign gold bonds opened for subscription at Rs 3,788 per gram with a discount of Rs 50 per gram to those who apply online. The issue of subscription closes today.  The bonds for this round will be issued on October 15.
Another tranche will open for subscription on October 21 and close on October 25. 
Last Updated Oct 11, 2019, 8:47 PM IST