Goa airport: Techie couple arrested for false bomb threat prank; check details
A tech-savvy couple's prank with a false bomb claim at Goa's Dabolim Airport results in arrest, causing a 90-minute flight delay. Charged under IPC Section 506 for public mischief, they faced legal consequences after causing chaos during security checks.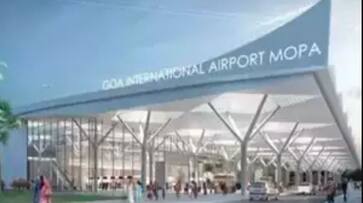 A tech-savvy couple found themselves in legal trouble after playing a prank involving a false bomb claim at Goa's Dabolim International Airport, resulting in their arrest and flight delay. The incident unfolded at Panaji, Goa, where the couple, identified as 29-year-old Atul Kumar Kevat from Madhya Pradesh and a 29-year-old individual from Kolkata, were apprehended by airport security personnel for their hoax.
Deputy Superintendent of Police in Vasco, Salim Sheikh, revealed that during security checks for an Indigo flight bound for Bengaluru, one of the individuals falsely informed airport staff about a bomb in their bag, leading to chaos and disruption. This incident occurred at 11:42 pm on Tuesday, causing a delay of approximately 90 minutes for the scheduled flight departure.

No bomb threat to Moscow-Goa flight that landed in Jamnagar with 244 passengers
According to reports, while queuing for the flight's security check, one of the individuals claimed the presence of a bomb in their bag, prompting a fellow passenger to alert security officials. Subsequent bag inspections yielded no suspicious items, leaving authorities uncertain about whose bag was being referenced in the prank.

Bengaluru tea vendor wins Rs 25 lakh at Goa casino, loses Rs 15 lakh after being kidnapped by friends
Airport security acted swiftly, detaining the couple involved in the incident. The pair, who had visited Goa for leisure, faced legal repercussions as their actions caused the flight to Bangalore to depart with a delay of one and a half hours, as stated by DSP Sheikh.
The couple faces charges under Section 506 (public mischief) of the Indian Penal Code and underwent police interrogation following their arrest.
Last Updated Nov 16, 2023, 1:02 PM IST