Girl tries to commit suicide standing on railway tracks; Find out what happens next
A video of a girl from Madhya Pradesh waiting on a railway level crossing as the train about to cross from there has emerged on social media.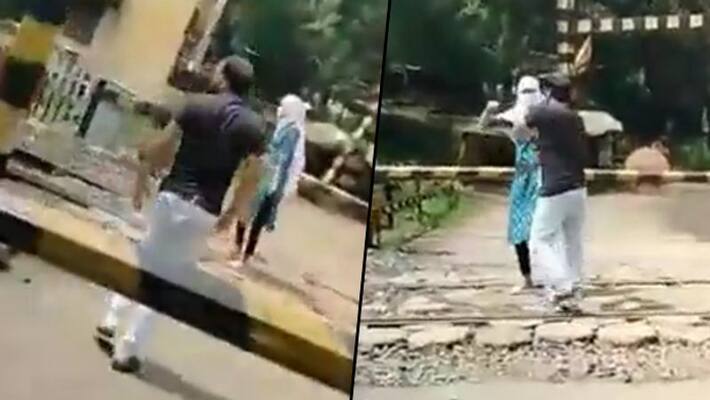 A terrifying incident from Betul district of Madhya Pradesh has gone viral. Yes, a video of a girl trying to end her life by standing on railway tracks has created ripples on social media. Luckily, an auto driver noticed the woman and timely intervened to save her from getting hit by a moving train.  As the train was about to cross,the girl was can be seen trying to commit suicide.

As the train neared railway level crossing, an auto driver Mohsin, rushed to save her. Without caring of his own life, Mohsin took her hand and pulled her away to safety. Many other people reached the spot and tried to calm her down as she was pretty emotional. Some people also heard saying, "offer her water".
After being posted online, social media users praised the auto driver for the timely interference and exhibiting bravery. Several people mentioned that suicide is not the solution, and many others tried motivating her.
A user wrote, "Kirti Ji do not think about failure, think positive, make your self talktive and listen music which u like more, Job nahi hai mil jayga aaj nahi to kal, hamesa apne aap se yahee kahe aaj nahi to kal mil jayga nothing more, If u wish u can call I us I can share u our cell no?" Another person commented, "Salute to those people who saved her life. But same time, it is very sad to feel she was so depressed, she wanted to see her death coming. It happens when close & very close ones just give formal advices & leave when there is utmost need of them to be together and give company." Watch the video.
Last Updated Sep 29, 2021, 9:45 AM IST