Girl living in Delhi slum scores 96% in CBSE Class 12; helps family by stitching salwar suits
Fazia lives with her mother, three sisters, and a brother in a 60/70 sq ft room. She dreams of becoming a teacher. She begins her day by first completing household chores, after which she stitches clothes to help her family. Fazia scored 96% in Class 12 CBSE exam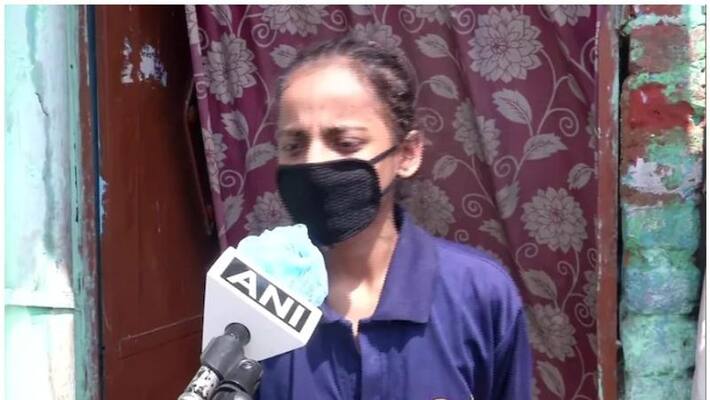 New Delhi: Exam results of several states have been declared amid the coronavirus lockdown. Many children have brought glory to their states by topping and acing the exams.
Meanwhile, success stories of children struggling with poverty have been revealed. A slum dweller in Seelampur area of Delhi has also raised the flag of success by topping the exams. Her name is Fazia and she lives in JJ cluster of Seelampur. Fazia has secured 96%  in Class 12 CBSE board examination.
The 18-year-old Fazia lives with her mother, three sisters, and a brother in a 60/70 square-foot room. She dreams of becoming a teacher. She begins her day by first completing household chores, after which she stitches clothes to help her family.
In the midst of all the hardships, in the very narrow streets of Seelampur, Fazia did her family proud.
Fazia told news agency ANI that she was very nervous. When she reached 12th standard, she could not afford to go to tuitions and her home conditions were not friendly to study as well.
She had to look after her house as well as her studies. Where Fazia lives, students of that area do not have a very good studying and learning environment. Fazia used to study at night because days were always noisy.
Financial troubles further aggravated Fazia's problems. In such a situation, an NGO named Asha Society helped Fazia and arranged for sample papers, mock tests. It also gave Fazia a learning and reading environment.
Fazia's mother Sakina is a cancer survivor. She said that she is very happy with Fazia's achievements. She is proud. She said that in the environment in which the people are living, Fazia is a ray of hope. Fazia had lost her father. He and Sakina always wanted their children to get a good education.
Fazia's brother works as a labourer. He said that Fazia also works hard. He hopes that God fulfills Fazia's every wish. She stitches salwar suits and earns between Rs 2,000 and Rs 2,500 per month. She wants to become a Geography teacher.
Also watch: We know India is battling enemies like the dreaded Covid-19 & a conniving China. But there is a bigger enemy, and that one lies within. 
Find out more in #TheNewsableDecipher
Last Updated Jul 29, 2020, 6:50 PM IST