G Parameshwara's aide found dead following IT raids
Just days after the residence of former Karnataka deputy chief minister G Parameshwara was raided by the Income Tax department, his aide Ramesh was found hanging from a tree.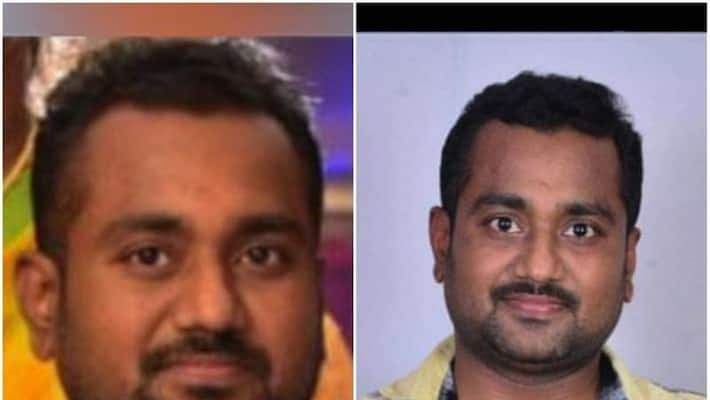 Bengaluru: Just days after properties belonging to former Karnataka deputy chief minister G Parameshwara were raided, the Congress leader's aide Ramesh was on Saturday found hanging from a tree at the Jnana Bharathi University campus in Bengaluru. 
Police have recovered a suicide note that was found in a car that was parked nearby. However, they are waiting for the forensic team to reach the spot before accessing the note. 
Also read: Karnataka: I-T officials raid premises linked to former deputy CM Parameshwara
The IT department has clarified that Ramesh has not been questioned during the raids and no searches were conducted in his residence. "He was with Parameshwar but we didn't question him and we even gave him the option to leave the premises but he chose to stay," stated the IT department. Ramesh was present with Parameshwara till 2 45 am when the raids were concluded. 
Former deputy CM recounted him as a good person. In his statement, he said,"He used to work diligently no matter what the circumstance. I don't know why he has taken such a drastic step. Even in the morning, when he left my house, I told him not to worry about these raids and that nothing would happen to him. I can't believe that he has taken such a step. I don't know if he was under any pressure."
Parameshwara has expressed sorrow at Ramesh's death.  News reports quoted him as saying, "He was with me during the raids. I had told him not to worry, nothing will happen. I don't know why he has committed suicide. It's unfortunate that this happened. He was a soft-spoken man." 
Ramesh had been working with the Karnataka Pradesh Congress Committee before he began to work as Parameshwara's assistant. He hailed from Mandya in Karnataka. 
On October 9, G Parameshwara's properties in Bengaluru and Tumakuru were searched by the Income Tax Department. I-T sleuths had also raided the premises of the degree, engineering and medical colleges belonging to Siddhartha Group of Institutions. 
Last Updated Oct 12, 2019, 6:58 PM IST